Last weekend famous performer Ruslan Kaytmesov @ruslan__kaitmesov He received the title of "Honorary Citizen of the village of Pchegatlukai", assigned to him by the head of the village Nurdin Pchegatluk.
The artist said that for him this award is particularly significant and important, because in this aul his spouse was born, and he often takes part in local events, even dedicated the same composition to this aul. But the new title Ruslan would like to share with his father-in-law ...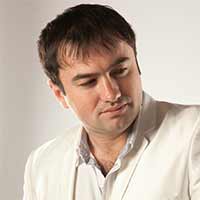 "The title of honorary citizen inspires future creativity, it's always nice when your efforts and efforts are worthy of attention and reward. Here live very responsive, hospitable people. I always agree with pleasure to participate in holidays and concerts in Pchegatlukai, as a performer or presenter. But I would like to dedicate this award to my father-in-law, the inhabitant of this village, Madina Shaptsezhuk, who did a lot of good to everyone who turned to him for help! For me, he is an example in everything, and I also hope to justify the title that I was honored to the aulchani
I want to thank all the residents of the village, the workers of the House of Culture - represented by their leaders Susanna Ruslanovna Jamirza, and the beast, and a special thanks to the Head of the Administration of the Municipal Administration "Pchegatlukaysky Rural Settlement" Nurdin M. Pchegatluk, Chairman of the Council of Peoples 'Deputies of the Municipal Education" Techezhsky District "Azebu's Map, and my brace a year, a year a year, a year, a year, and a brace and a brave one. Arambievich Dzhamirze. And thanks to the Almighty for strength, health and inspiration! New victories are a great incentive to move on and create! "- says Ruslan Kaitmesov.
We offer you to remember today the artist's composition of the same name, devoted to the village of Pchegatlukai, as well as other, no less soulful songs of the performer. We also remind you that all tracks of Ruslan Kaitmesov are available for listening and downloading on digital storefronts!