Artist of the music publishing house "Zvuk-M" Sergey Leshchev He received the title of "Mr. Chanson 2017" at the festival "The crown of chanson."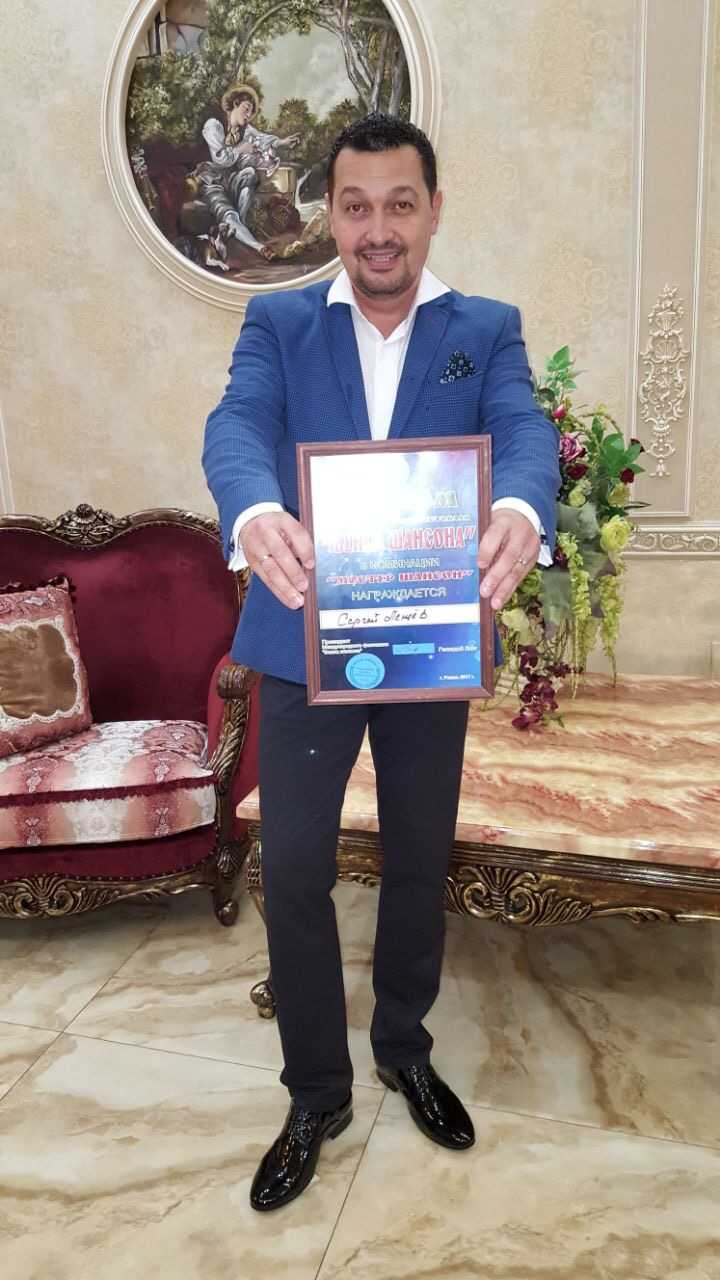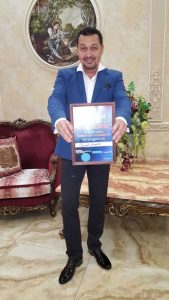 The fifth, anniversary International festival of variety and chanson was held in Ryazan in June of this year. Every year this event gathers fans of pop song and chanson in order to popularize these areas, strengthen cultural ties between musicians from near and far abroad, as well as exchange experiences and just have a good time.
In addition, beginning talented performers and authors come here to show themselves and exchange ideas, because one of the main goals of the festival is to help them develop creatively.
But people are going to not only look at new faces, but also listen to long-beloved artists. This time among them was the popular singer Sergey Leshchev, who performed several of his hits, which the hall sang with pleasure with it.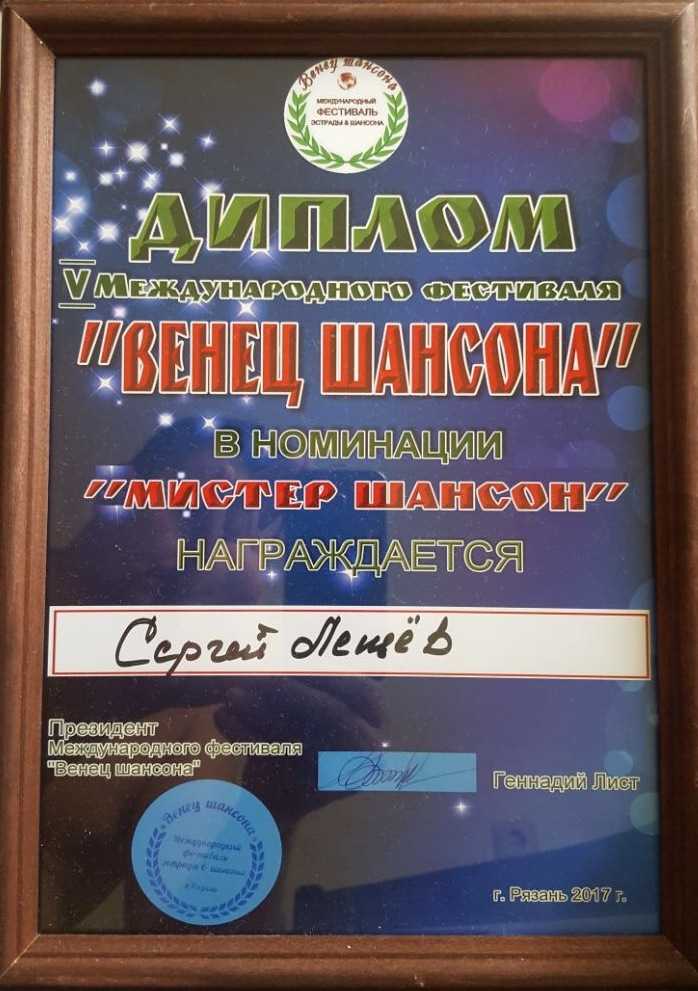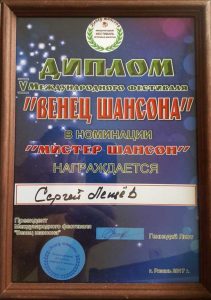 This year, Sergey received a special award and the honorary title of "Mr. Chanson 2017", which was pleasantly surprised: "I was expecting not a victory, but a bright meeting with the audience, and the expectations were met! Ryazan audience is very warm and responsive. Thank them very much! When the whole audience sang along the choruses of my songs, I felt incredible happiness, joy and delight from the fact that my work as an author-performer is liked by people. So you need to continue to work in this vein and never for a second doubt yourself! Then everything will work out. Each new meeting with the audience is an exam for an artist, and you need to pass it perfectly well! ".
New victories inspire fruitful work - the artist has many creative plans ahead, which he is going to bring to life in the near future. Among them - the recording of new songs and the expansion of the geography of solo concerts.