Most recently singer Sergey Leshchev presented new track titled "I will forgive you". While fans of his work become acquainted with the composition, the artist began to shoot a video for this song.
The new project is filled with pleasant surprises: there are beautiful locations, an exciting plot and popular personalities in the main roles.
Посмотреть эту публикацию в Instagram
Leshchev got the role of the author and performer of the track about relationships that are being tested in life. But the situation described by the author will be played out in front of the audience by Daria Stus (model, blogger, director of the beauty salon "Make me bright") and former participant of the TV project "2 House" Alexander Zadoynov.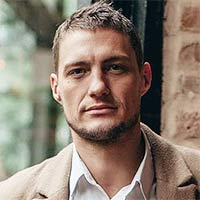 "At a speed of 270 km per hour, from the springboard to the yacht, through barrels of fuel, explosions, cross-machine-gun shooting, the helicopter is shot down, the rope is cut through the cavities. The construction crane falls into the water, breaking the screw of the submarine, flooding ... And I with a gun save the world from evil spirits! "- so, jokingly, Alexander commented on his role.
Посмотреть эту публикацию в Instagram
A video is being filmed in the Krasnodar Territory and, according to Sergey Leshchev, many different scenes shot in beautiful places will dynamically replace one another ...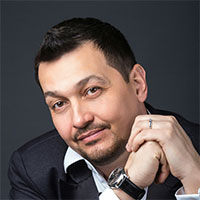 "The beautiful seascape of Gelendzhik, with yachts, seagulls and a berth, gives way to shots of a cozy hunting lodge in the mountains," the singer says, "and these are not the only planned locations. The director of the clip, Peter Angelov, promises a Hollywood-like beautiful picture. I am very pleased that Dasha and Sasha took part in the project. We communicate with Sasha for a long time, we are friends. This is a bright, very artistic person who brought a touch of optimism to the clip. In the plot of the video there are even elements of the action movie - the artist laughs - but until I reveal all the secrets, intrigue! Although I can say for sure, it will be very interesting, great! I hope my viewer will be satisfied! "
The release of the video "I will forgive you" is conditionally scheduled for May.