Singer Sergey Zeynalyan 28 July received a diploma from the GBPOU «Stavropol Regional Musical College. IN AND. Safonov "in the city of Mineralnye Vody.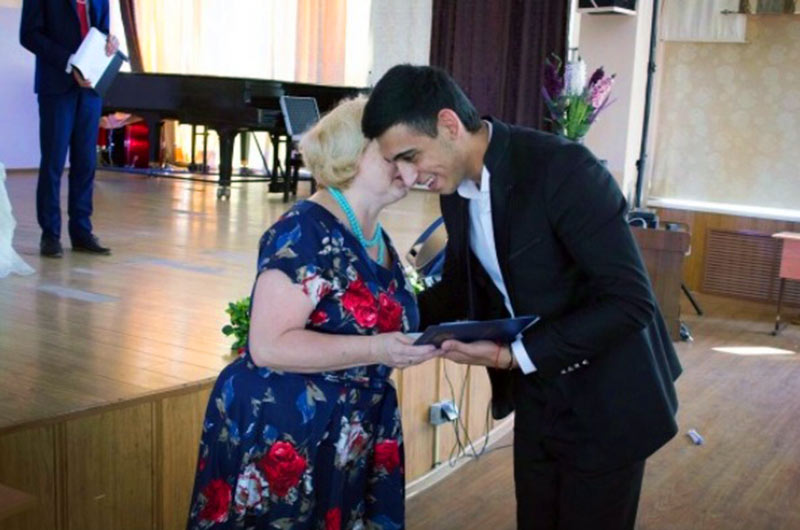 The actor, vocalist, and now also the teacher of etradno-jazz vocal, leaving 4 behind in college, recalls student life with a slight sadness, which he is already beginning to yearn for: - Absolutely around! Even by the smell of college ... ".
The graduate graduated with a blue diploma, although in all relevant subjects there is a grade of "excellent". But as it should be noted, this event was not possible, since work is first of all.
"Of course, I wanted to sit with fellow students, not to miss anything that evening, but by midnight I had to leave for the airport. I had to go on tour to Israel, "says the singer.
Now Sergey Zeynalyan is persistently engaged in creativity and his own career. He is going to continue his studies already in Moscow. According to him, next year he will be admitted to the P.I.Tchaikovsky Moscow State Conservatory.