Olga Baskayeva's clip "Lose the Roads" is already on YouTube!
The premiere of the new clip Olga baskayeva - "Lit the road." The video, shot in the most beautiful corners of the Arabian Peninsula, takes the audience into the world of hot deserts and magical mirages ...
It's hard to find love, but even harder to let go
It's hard to find love, but even harder to let go of it. Olga sings about this in her song, who wrote the track "Lit the roads" based on one of the stories of her life:
"This plot is autobiographical. Once in my life I had to go through this situation, and at such moments the artist, as we know, is saved by music. My experiences resulted in a new song, which I shared with the audience. Fans imbued with this composition, so I did not leave work on the project - the idea was born to make a video about love escaping from us ... ".
To show the audience an oriental fairy tale, Olga Baskayeva and the company Petrucho film production went to the United Arab Emirates, where in the stunning desert areas of the Dubai Marina region a video was made that love can appear as a mirage and disappear just as quickly ...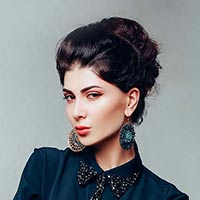 "This is one of the most beautiful places on earth! I think every artist is obliged to shoot at least one clip in the desert. And I am happy that we succeeded. In such places, everything is amazing! They bump into memory for a long time. I'm sure the audience will appreciate the beauty of the frames in this video, "Olga says with a smile.
The role of the beloved protagonist played an Arabian handsome man, with whom the film crew met before the shooting.
"We didn't look for anyone on purpose, everything turned out on its own," says Olga, "they saw this man, decided that he would fit perfectly, came to him and offered to take part in the shooting. He immediately agreed. The guy turned out to be a model, so shooting for him is a common thing. Therefore, we worked together without any difficulties, and everything turned out perfectly in the end! "