The star of the Musical Publishing House "Zvuk-M" Tamara Garibova has recently combined her singing activity with participation in fashion projects as a model.
At the beginning of this year, she entered a model agency, thanks to which she became the advertising face of several brands of clothing and accessories. Photos of Tamara are decorated with magazine covers, and recently the girl also received an offer to participate in the International Beauty Contest, which will be held in Greece from 25 to August 31.

"When I was told that it was me who chose to represent Russia at this competition, I experienced great joy! I understand how responsible it is and is set to win! ", - says Tamara.
The singer goes to Greece 14 August. Ahead - weeks of rehearsals and training. The stages of the competition have already been thought out and it is not surprising that the creative number of the artist will be a song. She chose the song "Patrida" (Motherland) - about love for the native land and about the friendship of peoples. This is the author's song in Greek, which this year won first place in the video competition for the best performance of Greek patriotic song, held on the eve of the national holiday of Independence Day of Greece by the Coordinating Committee of Youth of the SAE Peripherals of the countries of the former USSR.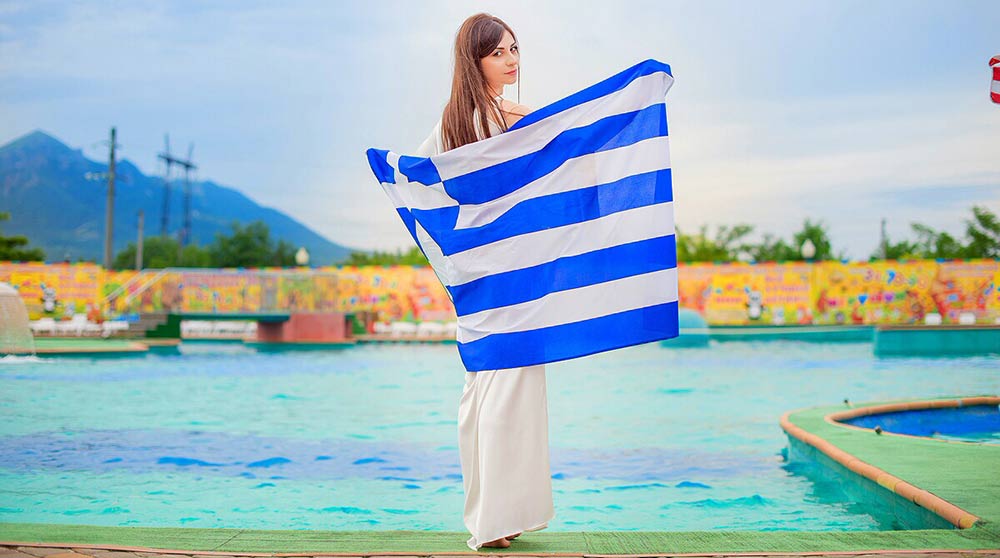 The singer will go to the contest with her relatives. But the support team will meet there very large, since Tamara in Greece has many relatives and friends. We, too, will be rooting for our artist, and then we will definitely tell you how it all went.