An ambiguous album of The Internet group "Hive Mind"
Nominees for the Grammy Award The Internet released the long-awaited album Hive Mind. The Internet is an American band from Los Angeles, California, known on the scene from 2011 onwards. On account of the team four full albums and many singles.
The Internet position themselves as adherents of the genre r & b and urban, so that the futuristic neo-soul, alternative R & B, modern jazz and sensual funk - this is not all that can be found on the disc.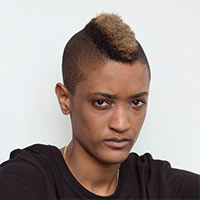 «Записав несколько песен для альбома, мы поняли, что хотим вдохновлять других своим примером, призвать молодых темнокожих ребят поддерживать друг друга. Мы осознали, что наша группа уникальна, и хотели бы закрепить за собой этот статус, быть лучшими», — поделилась вокалистка группы Сидни Беннетт.