Today on the windows of digital services appeared the composition "Re-start" performed by Oksana kosova @kosova_music. This is one of the singer's first tracks, which, she says, was released just at the time when she began a "new life" ...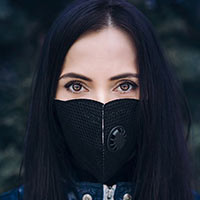 "Then I changed the city, the profession, I met a new love. When there is nothing to lose, and the cruel lessons of life have been lived, the main thing is to understand that you can never give up, and to be able to start all over again. This is what my song is about. This is my experience. When it was very difficult for me, I always knew that it was temporary and everything can be experienced, corrected, drawn conclusions and moved on through life. It's never too late to start over! "
A clip was released for last year's song "Re-Start".
"Then I didn't release it to the masses, and now I want to share it with everyone, because the theme that is revealed in the song is always relevant," says Oksana.
You can listen and download the single "Re-start", as well as watch the video for this song on our website.
Listen and download Oksana Kosova's song "Re-Start"
Watch Oksana Kosova's "Re-Start" video clip