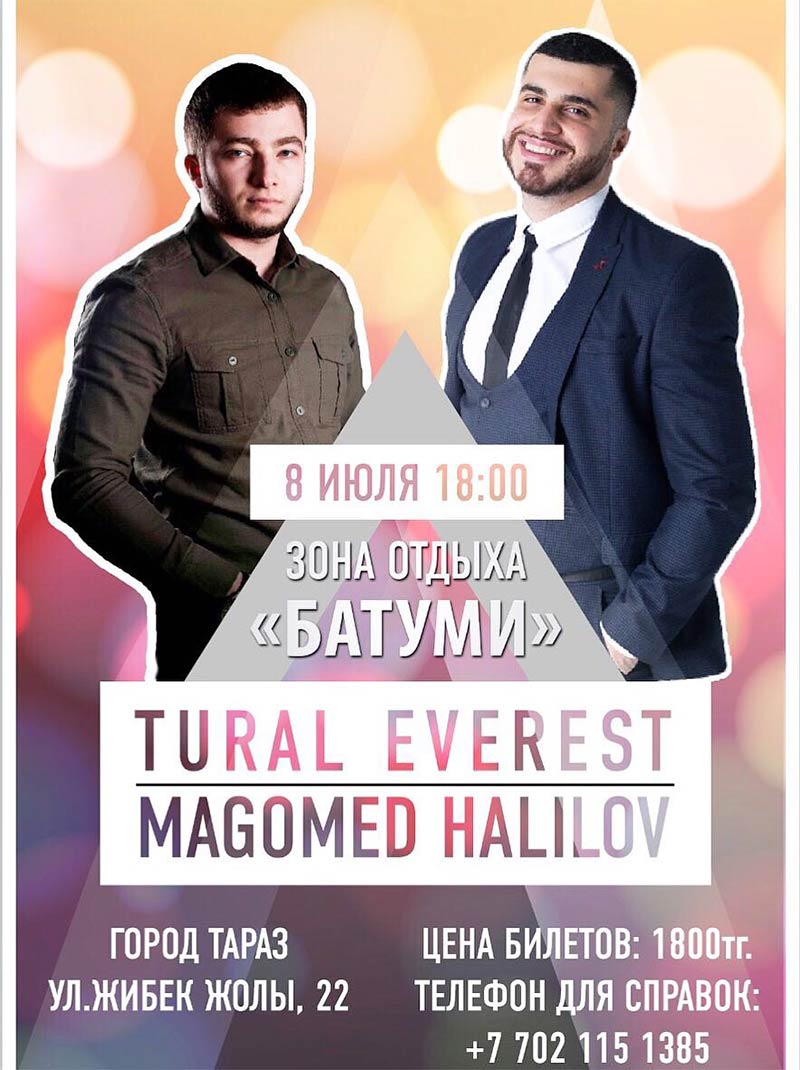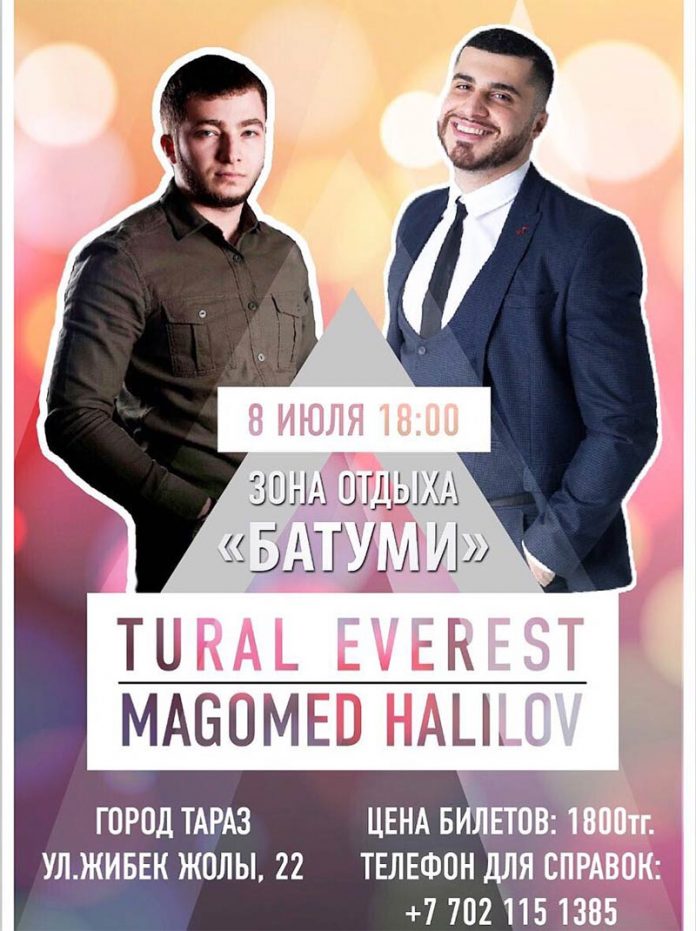 The singer, whose name is associated with the hit "In my blood lezginka flows" Tural everest is currently in a concert tour in the cities of the Republic of Kazakhstan. Artist fans are jubilant! They had long been waiting for the arrival of their idol, and therefore the tickets for the most part have already been bought, and in the concert halls on the days of performances there are usually no free seats.
"This is a big tour, we have already traveled a lot of cities, there are three more left: Taraz, Shymkent and really want to visit Aktau. In Taraz speak 8 July, I look forward to all with impatience! I promise, we will have a lot of fun, "says Tural.
After the end of these tours, the singer goes to the next - in Russia. Already on July 9, on his birthday, he will perform in Tyumen. A bright concert program awaits the Russian audience, including premieres of tracks that were written specifically for it. This is a joint tour with the popular artist Elbrus Dzhanmirzoev. By the way, together with him, Everest prepared one more surprise: "We recorded a duet. Now the project is in work, we are looking forward to its completion. I am sure that our fans will like the new song! "- shared the singer.
In addition, according to the artist, fans of his work will have many more pleasant surprises this year. Well, let's wait for the news!
Video from Instagram artist