Good news for fans of the popular Caucasian artist Aidamira Eldarova @aidamir_eldarov - the singer has released a new song called "At the bar counter of the restaurant"!
Listen and download the song by Aidamir Eldarov "At the bar counter of the restaurant"
The track was born spontaneously: during the breaks of work on one of the songs, Aydamir, while in the recording studio of the brothers Ruslan and Aslan Abdokov, began to hum a tune that everyone found interesting. Gradually, the idea began to emerge - the "picture" of the future text. Aslan supported this idea and wrote a new song for the performer, bringing the audience to the restaurant, where the story of a love story unfolds before them ...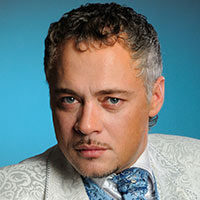 "There are no random songs in my repertoire. For me, the meaning, depth, reflection of life situations, the experiences of heroes are extremely important. In the composition "At the bar counter of the restaurant" all this is there. And this time we also experimented with the performance - I sang, changing the timbre of my voice somewhat, as the general concept demanded, "says Aydamir.
It turned out really atmospheric. The penetrating performance, pleasant music and original text presentation will surely not leave indifferent the listeners of the new track of the artist. We invite you to enjoy the novelty, and we remind you that it is also available on all music services.