March 1 in the city of Sharjah (United Arab Emirates) will host a concert that will open to the audience the history and rich cultural heritage of the Circassians: choreographic performances, songs and folk music in modern processing.
Посмотреть эту публикацию в Instagram
The program will be provided by the Adygeya Republican public organization for the revival of the Adyghe culture "Ethnics" together with the creative team "OSHAD", led by Victoria Edigi.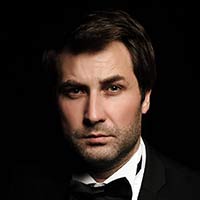 "The public organization ETHNIKA has entered into a contract with an American university located in the United Arab Emirates within the framework of the cultural program in order to represent both the local public and the foreign Adyghe culture. As the president of the organization, I am very interested in such cooperation and at the moment I am working with various foreign cultural centers so that we can demonstrate and convey the essence of our richest culture to those who are still unfamiliar with it. As for the upcoming concert, the program is coordinated, worked out and interesting, and I very much hope that we will be able to win the sympathy of our upcoming audience, "- comments Aslan Tlebzu.
The event will take place on March 1 in the main hall of the American University of Sharjah. Start in 19.00