Joel introduced a new video for the song "I am your India"
The premiere of the clip of the charming singer Joel for the song "I am your India."
How the video clip was shot by Joel. Tells the author of the project Gilani Stadnik
A picturesque video and a fascinating track immerse the audience in a South Asian tale, where the story created by the author of the project comes alive in the sands Gilani Stadnik: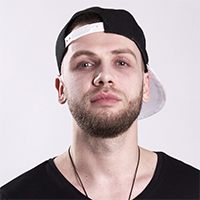 "We shot this video in the summer, but we decided to release it now in order to give the audience some heat and sun in the days of cold weather. During this period, we simultaneously prepared the mass of the new material, determined the image, cut off the excess. After all, in fact there were a lot of shooting days, some scenes were filmed both on the road and in monochrome, but in the end they decided to leave it this way: Joel, a girl dancing against the backdrop of an Indian dance, and beautiful locations. Everything else here was superfluous. Sea, sand, water, I am your India! .. "explains Gilani.
But a beautiful picture cost the cameraman a lot of work, and Joel was also healthy. Gilani also told about what was behind the scenes:
"There were many interesting moments on the set! When filmed in the sands, the weather was very windy. From the picture it seems that it is warm, but in fact there was a cold! As planned, we had to shoot Joel on the water and under the water, but it was so cold that after taking a couple of shots, our actress caught a cold, and then she went to the hospital and was treated for a long time. In addition to the cold, flying sand interfered with us very much; it was everywhere: in the mouth, in the hair, in the dress, remained on the lips, on the make-up, was everywhere! "Recalls the producer.
Listen and download the song Joel "I am your India"