Vicetone with Haley Reinhart released a new clip "Something Strange"
We present an example of successful cooperation of professionals in their field - Vicetone and Haley Reinhart.
Vicetone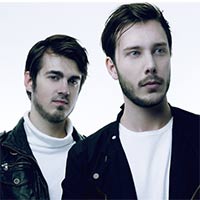 Vicetone is a Dutch DJ and producer duo created by Ruben den Bohr and Victor Poole from Groningen. Ruben and Victor were familiar from childhood and were fascinated by electronic music together. Not surprisingly, having matured, they began to produce their own music.
At the beginning of 2012, they signed a contract with an independent Canadian electronic music label Monstercat and released their song "Heartbeat" with Collin McLoughlin, which was very well received by the public. They currently work with internationally renowned artists like Adele, Calvin Harris, Maroon 5 and Zedd.
Until this year Vicetone lead an active musical life, including tours of the United States and Mexico, as well as the release of high-profile tracks and singles.
Haley reinhart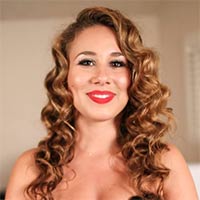 The second protagonist of the video you are presented in our publication, or rather the heroine, Hayley Elizabeth Reinhart is an American singer, songwriter from the town of Wheeling, Illinois, a suburb of Chicago. Hayley started singing seriously from 7 - 8 years, performing with the group of her parents Midnight, performing 1960's and 1970's rock songs.
In 2011, Hayley already participated in American Idol (a music television program in America), where she was noticed and loved not only by judges, but also by ordinary viewers. And in May 2012, Haley Reinhart released her debut album, Listen Up!, Which she described as R & B / soul music with jazz infusions. "Listen Up!" Debuted at number seventeen in the weekly Billboard magazine 200 with a circulation of 20 000 copies. He was praised by critics for his retro sound and the infusion of neo-soul, funk and jazz. Starting in the 2016 year, "Listen Up!" Sold 77000 copies.
From that time until today, Hayley has been actively working with many well-known groups, making clips, releasing albums and going on tours.
Reinhart style is distinguished by a harmonious combination of popular music with elements of retro and traditional jazz.
Team work. Video "Something Strange"
The joint clip of Vicetone and Haley Reinhart "Something Strange" is very energetic and gentle at the same time. Hayley's beautiful timbre sounds great against the background of classical piano sounds and sensual choreography. "Something is strange about me ... Something is strange ...", Hayley sings. We can not disagree with this, because in each of us there is something strange ...