Popular duet presented a lot of wonderful songs to the public Azamata Bekova и Renata Beslaneeva. Their debut album was released in 2006 year, and today listeners meet the second album of artists, which they gave the symbolic name - "Together."
The fact is that Azamat and Renata have been friends for a long time and appear together. And they met at the Palace of Children's Art in Nalchik:
"We then attended the classes of children's composer Vladimir Blyashev," says Azamat, "then, as a teenager, as a duet, participated in the Sindika A.R. project by Albert Tlyachev, whose songs were included in our first joint album.
Then I had to take a break associated with my studies, and then in 2012, we continued to work together, re-recording the "Comic" song, long since loved by the local audience. Subsequently, together with Bisher Yeroko and "One light studio," a video was shot for this song, the plot and content of which were sunk into the soul of many TV viewers. "
And today the artists will again present a joint project - an album, which included 13 tracks in Kabardian, Russian and Adyghe languages. These compositions were written in the period from 2016 to 2017 year.
"All the tracks from the album are united by our desire to bring diversity to the Adyg culture. Namely - not only diverse songs, but also tracks in different dialects. We hope that listeners will like them, and I would like to wish everyone a lot of positive and positive emotions from listening! ", Says Azamat.
The album "Together" is already available on all major music services, including: iTunes, Google play, Apple music, Beeline Music, Yandex.Music, as well as in the BOOM application (for users of social networks Vkontakte and Odnoklassniki).
Listen and download the album of Azamat Bekov and Renata Beslaneeva "Together"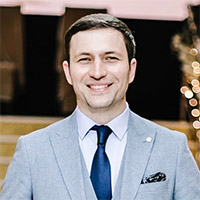 EXECUTOR
Azamat Bekov