Soon the video for the song "Amanat" by a popular Caucasian performer will be released. Eldar Zhanikayeva @eldar_zhanikaev.
Today, the singer presented a teaser video, where the audience is presented with footage of the enchanting beauty of the nature of the Caucasus, and from the rocky peaks the artist himself looks at the homeland of his ancestors.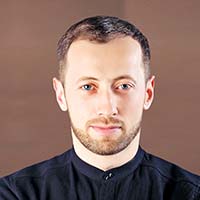 "The main idea of ​​this video is to show the brotherhood of two peoples: Karachai and Balkar, recalling that we must keep our ancestors entrusted to us by our customs, traditions, respect for elders and other values. In the last verse of the song, this is how it is sung: "And may the descendants be true to the precepts of the elders, honor the adat. And they will never forget the given Amanat ... ".
I am very pleased that the heroes of the video also became: Abdul-Khalim Olmezov, who ascended twice to the highest peak of the world - Everest and more than 100 times - to the highest mountain in Europe - Elbrus, and Marat Uzdenov - a famous athlete from KCR, world power record holder " .
The movie was shot by the director Magomed Kumykov. For three shooting days, the team managed to shoot pictures in Karachay-Cherkessia and Kabardino-Balkaria.
The full version of the Anamat video will soon appear on YouTube, but for now - watch the teaser!
The song "Amanat" can be listened to and download as part of Eldar Zhanikayev's album "Know how to wait for your love", which was released in 2018 year.