Single "Friends" performed by a famous artist Vyacheslav Evtyh @eutih_01 appeared today in the windows of all digital stores.
The heartfelt soulful song about friendship and devotion, dedicated to dear and beloved people, ready to share with you both joys and trials, written by the author and composer Tamir Cherkesov.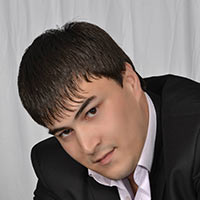 "Do not be sad about the years, do not be sad. These thoughts you let go. Smile, my brother, because I am rich with you! .. ", - these words contain the main meaning of my new composition. No matter how much you gain good in this life, the close and loyal people remain the same value. Friendship is wealth that makes you happier. I want to dedicate this track to my friends and everyone who knows how to cherish and appreciate such a relationship, "says Vyacheslav.
We suggest you download and listen to the song "Friends" on our website and remind you that it is already available on all digital platforms.
Listen and download the song Vyacheslav Evtyh "Friends"
We also offer fans of Vyacheslav Evtykh to listen to his most popular songs according to the version of the Yandex.Music portal.
Popular songs Vyacheslav Evtyh