Oriental motifs and lines dedicated to lost love are in the new lyric composition of a popular author and performer Vyacheslav Evtyh @eutih_01. Today at all the largest digital music venues the premiere of the track "Forget you" was held! This song is that a lie certainly kills love, but saying goodbye to this feeling is too difficult ...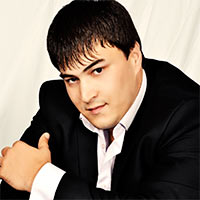 "Forgiving a person is always easier than forgetting him. His image is everywhere. And so, along with the guitar, the heart cries, and the strings break, hitting the soul ... But, despite the sadness contained in the text, I made the song dance, not slow. There is no despair in it, only regret that trust is lost, and love is short-lived, "Vyacheslav comments.
We invite you to listen and download the single "Forget You" right now on our website.
Listen and download the song of Vyacheslav Evtikh "Forget you"
Lyrics of Vyacheslav Evtikh "Forget You"
Goodbye goodbye my love goodbye
Unable to hide the sadness anymore
Do not kiss me your lips anymore
I will only remember them
Do not kiss me your lips anymore
I will only remember them
I can't forget you
And the strings tear from the heart of pain
The guitar cries without you
And fingers cut blood into chords
I can't forget you
And the strings tear from the heart of pain
The guitar cries without you
And fingers cut blood into chords
Now spring does not make me happy
And you're the one to blame
How a drop in the sea dissolves in water
And you won't remember me anymore
How a drop in the sea dissolves in water
And you won't remember me anymore
I can't forget you
And the strings tear from the heart of pain
The guitar cries without you
And fingers cut blood into chords
I can't forget you
And the strings tear from the heart of pain
The guitar cries without you
And fingers cut blood into chords