Artist of the music publishing house "Zvuk-M" Zurab Uzdenov РЅРµ только поет, РЅРѕ Рё РёРіСЂР ° РµС 'РЅР ° СЃС † ене. Р'РѕС 'уже 4 РІРѕРґР ° РѕРЅ СЏРІР» яется Р ° ктером РљР ° СЂР ° С З Р ° евского теР° С'С. НедР° РІРЅРѕ Р — СѓСЂР ° Р ± вернулся СЃ РіР ° строл ей РёР · РњР ° С ... Р ° С З РєР ° Р »С‹, РіРґРµ евЃР° РІРѓР ° РІРѓР ° РІРѓРІР °Р ° РІРѓРІР °Р ° РІР °Р ° РІРѓРІРѓР ° РІРѓРІРѓР ° РІРѓРІРѓР ° РІРѓРІРіР ° РІРѓР ° РіРѓР ° РІРѓР ° РІР °РІР °Р ° РІРѓР °Р °РѓР °Р ° С RIP ° R »R ° РЅРѕРІС‹ Р№ спектР° РєР »СЊ РїРѕРґ РЅР ° Р · РИР ° нием In" Р'РѕР "С € еР± РЅС‹ Р№ РЅР ° питок РљР ° Р R ° СЏ: история Рѕ РґРѕР »РіРµ Рё Р» СЋР ± РІРёВ ».
In this production, the singer got an interesting, diverse role: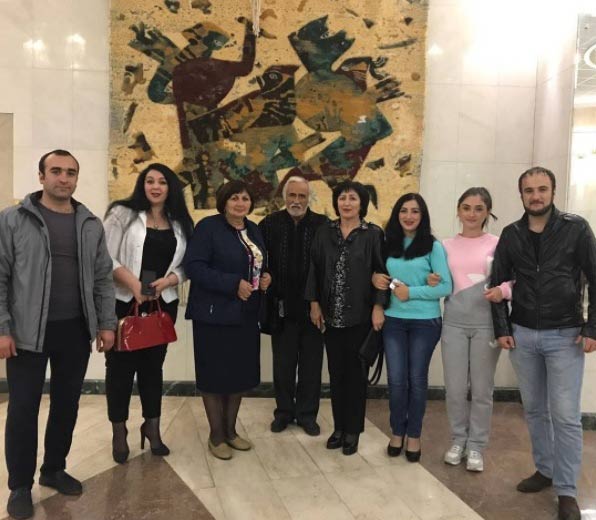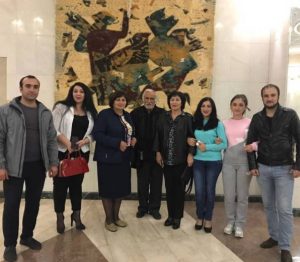 "I dance and sing there! My hero is Bekmyrza Baichorov, a Karachai nobleman who collaborated with the Blandovs dairy firm, more precisely with its branch from which milk was supplied. Employees of the company, having conducted some biochemical analyzes of Ayran, which was produced by Karachai, came to the conclusion that they needed a recipe for this drink, and in particular - the main ingredient - a milk fungus. And since Bekmyrza was the only Karachai whom they knew, he became their main goal. They sent Irina Sakharov to the estate of my hero, where she was able to make him fall in love with herself and, with the help of a little trick, to find out all the secrets ...
The role was good for me, but to be honest, playing goodies is not very easy! I prefer the negative, they are more characteristic, or something ... But, judging by the reaction of the audience, I managed perfectly. The audience warmly welcomed us, it was clear that everyone liked the production! "
Zurab also said that the tour of the Karachai Theater troupe continues, and now the actors are preparing for a performance in Kabardino-Balkaria.