Traditionally, a popular singer Arthur Khalatov holds a grandiose concert in his hometown where many surprises await the guests of the evening.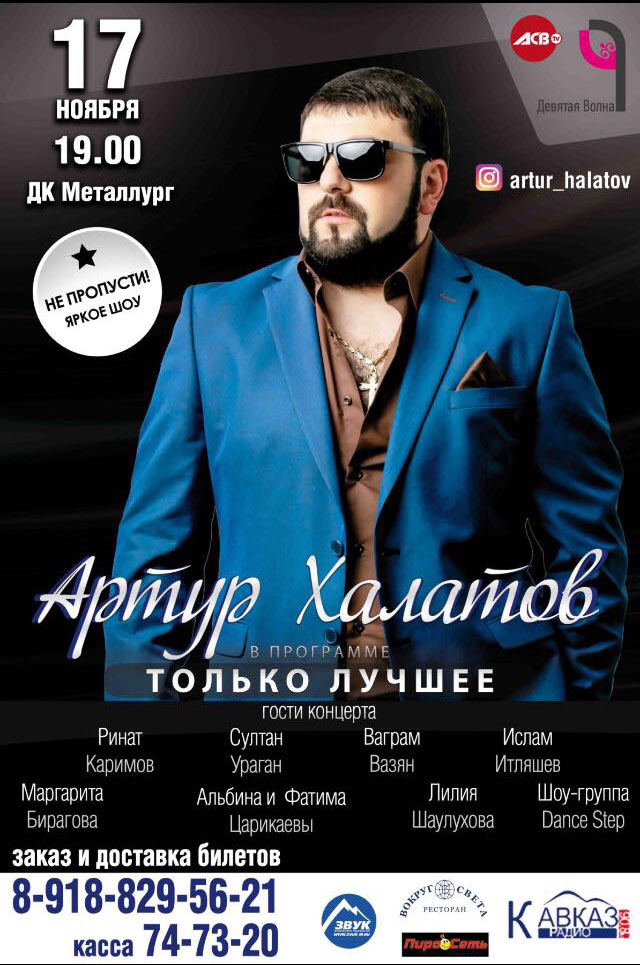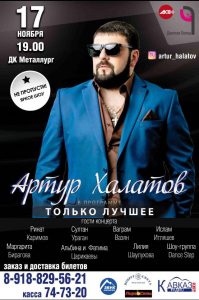 Last year, the hero of the occasion went down on the stage on an improvised swing, right from the height, which caused a lot of emotions from the public. But what an artist is going to amaze his guests this time in the strictest secret:
"I am not a supporter of disclosing all ideas, I want to keep the intrigue. But my fans know that any of my concerts is a show with a new program and new songs that will give a sea of ​​positive impressions and will be remembered for a long time! "
As for the invited artists, this time Rinat Karimov will also perform on the same stage with Arthur, Sultan Uragan, Vagram Vazyan, Islam Itlyashev, Margarita Biragova, Albina и Fati Tsarikaevy, Lilia Shaulukhova and the show group "Dans Step".
Will be a concert in Vladikavkaz 17 November. It will take place in DC Metallurg on 19.00.
Telephone Inquiries: 8 (918) 829 56 21.