26 April in St. Petersburg as a sign of friendship and cultural cooperation, in the framework of the events dedicated to the anniversary year of Takhtamukaysky district, a concert will be held by Adyghe Jagu "3 ARROWS, 12 STARS".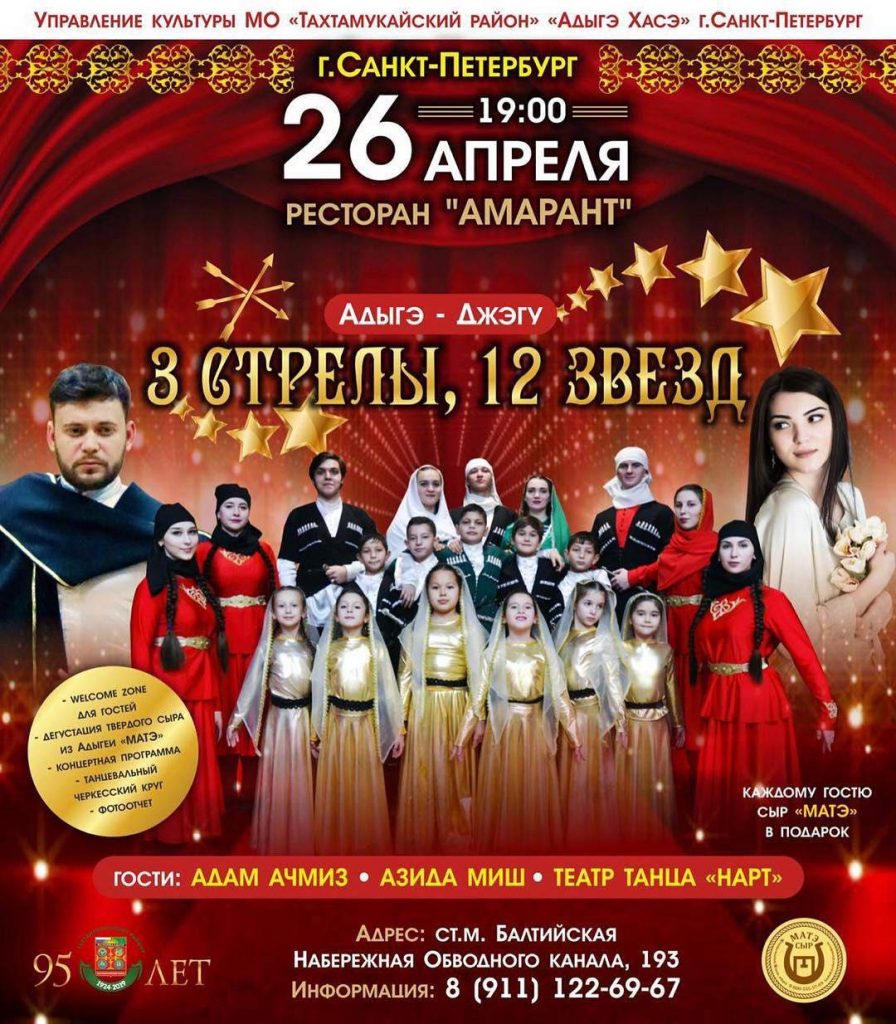 Guests of the evening are expected to speak Adama Acmeys, Azida Mish and dance theater "NART". The program also includes: a dancing Circassian circle, a welcome zone for guests with tasting of hard cheese from Adygea - "MATE", a gift for each guest and a photo report.
The event will be held in the restaurant "Amaranth". Start in 19.00. Have time to book a place! Telephone for information: 8 (911) 122-69-67.
And now we invite you to listen to Adam's album "If you believe in love" and remind you that all the artist's songs are available for download in digital storefronts!