31 August 2018 in the Olympic SC will perform the legendary Roger Waters as part of the world tour "Us + Them"
George Roger Waters, one of the founders and leaders of Pink Floyd, a British rock musician, vocalist, bass player, composer, poet, was born on September 6, 1943 in the village of Big Bookham, England.
During his leadership in the team (1965-1984), he was the author of the overwhelming majority of texts and a considerable part of the music, as well as the main ideologist of the group and the main author of the most conceptual album of the group "The Wall". Since the mid-seventies, Waters' share in composing albums has continued to grow, sometimes reducing the rest of the musicians to the role of arrangers. The consequence of this was the departure of Richard Wright from Pink Floyd in 1981, and on the album The Final Cut, Waters became almost the only author. In 1985, Waters left the group, deciding that it had exhausted itself.
Show "Us + Them"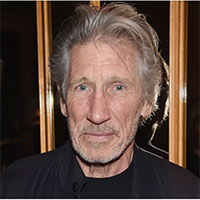 "We hit the road with a new show," said Roger Waters, "It will be a collection of songs from my entire music career — compositions from the time of Pink Floyd and a few new things. Perhaps the 80% program will be old material and 20% new, but all the songs will be combined with the main theme. I promise it will be as cool as before. "
The Us + Them tour is named after the song "Us and Them", included in 1973's Pink Floyd album "The Dark Side of the Moon", one of the greatest works in rock history. The new concert program will include songs from Roger Waters' new solo work "Is This The Life We Really Want?" And, of course, from all the classic Pink Floyd albums, including "Animals", "Wish You Were Here", "The Wall ".
We offer to listen to the most popular tracks of Roger today:
Roger Waters' concerts always impressed meticulously with visual and sound concepts, and the Us + Them tour is no exception. This is a complete immersion of the audience in a rock show. Dozens of projectors provide maximum image clarity. Concerts are held with a quad-sound system - used by Pink Floyd, which allows for exceptional detailing of music in a live performance.
The performance in Moscow will pre-tour in St. Petersburg, scheduled for August 29 on 2018.
Published based on http://modernrock.ru Photo in the top from https://concertwith.me