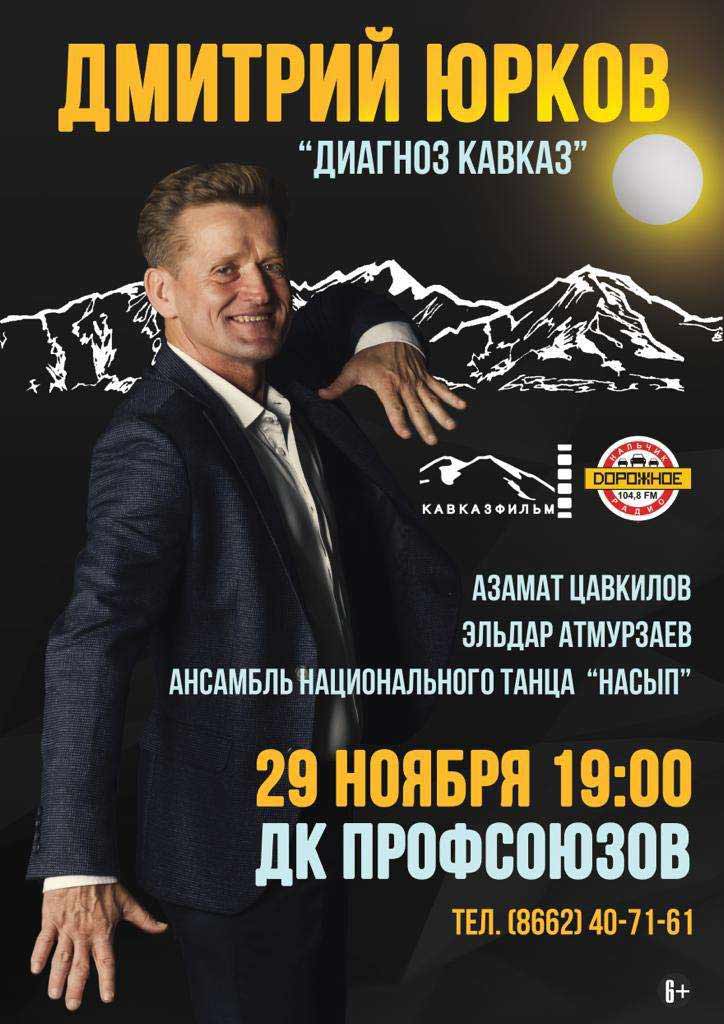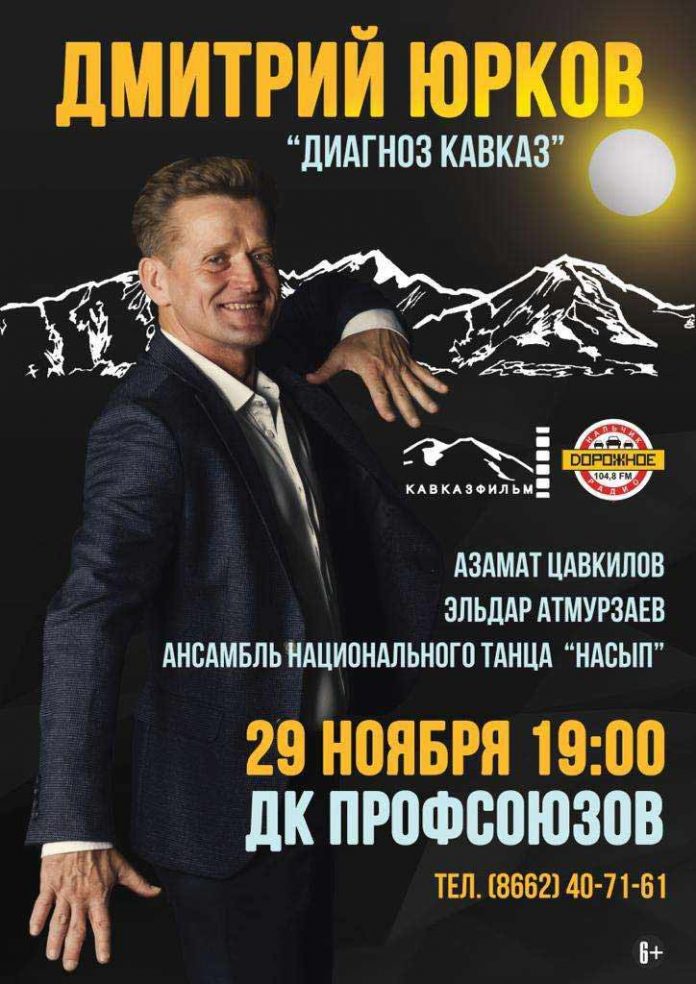 We remind you that already after 3 of the day in Nalchik, a big author's concert of the popular artist Dmitry Yurkov will take place!
In the musical program entitled "Diagnosis of the Caucasus", dedicated to the presentation of the album of the same name, the artist's compositions will be dedicated to the Caucasus, its nature, spirit, peoples and traditions.
This evening, Azamat Tsavkilov, Eldar Atmurzaev and the National Dance Ensemble will also perform for you.
The concert will be held on November 29 and will be held at the Trade Union Trade Center. Telephone Inquiries (8662) 407-161
In anticipation of the concert, we offer fans of Dmitry Yurkov's creativity to listen to his most popular songs according to the Yandex.Music portal.
Popular songs of Dmitry Yurkov