Single released Sultan Laguchev "I'll be drunk today"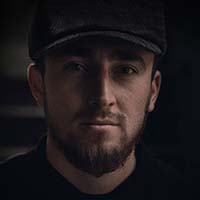 "Did you want something new? Catch! " - so a few days ago, the artist announced a novelty to subscribers on the social network. And now the song, which the audience was so eagerly awaiting, appeared on digital platforms.
Written words and music for the composition Timur Kitov.
Along with the track, the artist presented a new video, which premiered on the YouTube channel of Sultan Laguchev @sultan_laguch и Islam Itlyasheva.
Lyrics of Sultan Laguchev's song "I'll be drunk today"
And today I will be drunk, drunk, drunk
I will go to restaurants today
And in each I will argue to the end with the guards
I will be rude and stubborn
All because it did not grow together did not work out right away
What did not suit me, you, an infection
Why did you release these phrases to the wind
Why disturbed my mind
I am not the master of your attention
We have not found an understanding
I'm like a ship wrecked
By your shores
I had no idea it would be difficult
Usually I can always
But you didn't appreciate
Not my words, not my deeds
And today I will be drunk, drunk, drunk
I will go to restaurants today
And in each I will argue to the end with the guards
I will be rude and stubborn
All because it did not grow together did not work out right away
What did not suit me, you, an infection
Why did you release these phrases to the wind
Why disturbed my mind
This is how our story ends
With you I almost had time to grab grief
This is not what you expected, not this
Come on, come on, go for a walk, look for another
I didn't understand what you needed
All evening you burned me with your eyes
Walked beside, breathed beside
But I'm better on my own
And today I will be drunk, drunk, drunk
I will go to restaurants today
And in each I will argue to the end with the guards
I will be rude and stubborn
All because it did not grow together did not work out right away
What did not suit me, you, an infection
Why did you release these phrases to the wind
Why disturbed my mind