New single Aidamira Eldarova @aidamir_eldarov, recorded in the genre of popular music, has appeared today on the largest digital platforms.
"Love on Ice" is a beautiful, heartfelt composition, which from the first notes plunges the listener into the story of forbidden love ...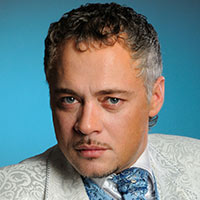 "This song was written by Zaurbek Krym-Shamkhalov. We are now actively working on new tracks, and I am pleased to present one of the fruits of this work.
"Love with Ice" is a very vital, emotionally bright, soul-touching composition. I am sure she will surely find a response in the hearts of the public, "says Aydamir.
Lyrics of Aidamir Eldarov's song "Love with Ice"
You say something to me, but the soul does not hear
Sweet cobwebs wrapped our passion
No matter how much I run away, you are getting closer
I stand on the edge of love, so as not to fall into eternity
You strike with your eyes
Paradise will become hell for me
A shadow with every step
let's become
Love with ice
Forbidden Wine Taste
We will drink it to the bottom
Love with you
Run from edge to edge
Between heaven and earth
Somewhere in our shipments, time has compressed
An invisible thread broke in thunderstorms
Giving all that's left of me
I try, like you, to forget all the past
You strike with your eyes
Paradise will become hell for me
A shadow with every step
let's become
Love with ice
Forbidden Wine Taste
We will drink it to the bottom
Love with you
Run from edge to edge
Between heaven and earth