Release of the composition "My Woman" on words and music Zumrud Musieva, fans of creativity Aidamira Eldarova @aidamir_eldarov waited for about a year. And today a beautiful song-recognition in the most sincere romantic feelings appeared on digital platforms.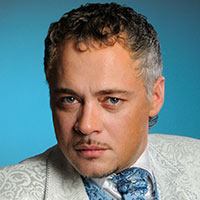 "Here are exactly the words that every woman dreams of hearing from her beloved man, and I put into them emotions with which, I believe, such a confession should be made. Therefore, I hope that the fair half of my listeners will like that single.
I wish everyone to meet real happiness! And for those who have already found it, keep it for a long time. Love and be loved, because this is the most wonderful feeling! " - says Aydamir Eldarov.
Lyrics of Aidamir Eldarov's song "My Woman"
I will open this world for you, only for you
I can't enjoy you and your smile
why can't I understand I've been looking for you for so long
so much toiled at the crossroads in vain
You were given to me by fate as a reward
You are pure like an angel, you are beautiful like a diva
I will be forever by your side forever
My muse, beautiful woman
My beautiful woman you are
There are no others for me, only you are alone
I won't tire of repeating to you - I love
I want, I want to pamper you
I want, I want to pamper you
I touch your lips, forgetting about everything
I want to fly away so far and for a long time
Immersed in unbridled passion together
We will sing with our love in unison
Remember dear and know for yourself
Show yourself and you won't be alone
I went through a thorny path to find you
My muse, beautiful woman
My beautiful woman you are
There are no others for me, only you are alone
I won't tire of repeating to you - I love
I want, I want to pamper you
I want, I want to pamper you
My beautiful woman you are
There are no others for me, only you are alone
I won't tire of repeating to you - I love
I want, I want to pamper you
My beautiful woman you are
There are no others for me, only you are alone
I won't tire of repeating to you - I love
I want, I want to pamper you
I want, I want to pamper you