Aidamir Eldarov's new album "Crazy" has been released
Today, with the support of the music publishing house "Zvuk-M", the long-awaited new album of the famous artist Aidamira Eldarova.
Recently, the singer has often pampered fans with fresh tracks, but now you can listen to them, as well as other songs of the artist, by downloading the album, which is already available on all major music services, including: iTunes, Google play, Apple music, Beeline Music, Yandex .Music, as well as - in the BOOM application (for users of social networks Vkontakte and Odnoklassniki).
Listen and download Aidamir Eldarov's album "Crazy"
According to Aidamir, the last two months have been especially rich in work and new projects, and therefore he decided not to postpone the release of the album: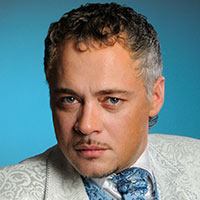 "It so happened that almost at the same time, several different authors offered me new songs. These are compositions related to one theme - about relationships with a loved one. So my new album is about the most important thing that a man and a woman can have ... About love!
Over the last period I have spent a lot of time in the studio working on these tracks. Special thanks to the company "Zvuk-M" for the fact that for so many years it has provided an opportunity to delight the audience! And thanks to my listeners that you appreciate my work, love my songs. After all, while I sing, I am alive! ", - the singer commented.