Aidamir Eldarov's new song has been released - "Don't go away"
Aidamir Eldarov @aidamir_eldarov often releases cover versions of famous compositions, giving them fresh breath and new life. "Don't Leave" is another artist's project, made in a modern style, but not losing its peculiarities.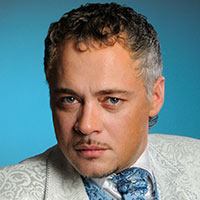 "This is a very soulful song," Aidamir says, "earlier it was performed by a woman, and I put my best efforts into working on it in order to fill the composition with no less cordiality. We spent a long time choosing an arrangement, a style in which the song would sound harmonious, and finally we found it. Ruslan Abdokov accelerated the pace, made the melody more energetic, it sounded exactly as we imagined. A vital, beautiful composition, with which the soul sings. I hope the audience will like this version and will love it. "
Lyrics of Aidamir Eldarov's song "Don't Leave"
On the doorstep, on the doorstep you
do not split my heart in half
There is no more high price in life
Don't tear my soul in half
Don't go, won't let go
Don't love, I love you
Don't go, won't let go
Don't love, I love you
This is how I wanted to live
Be with your destiny
You burned this world with your hand
From the sad words in my eyes, a tear
You go into the distance, averting your eyes
Don't go, won't let go
Don't love, I love you
Don't go, won't let go
Don't love, I love you
The sunset is approaching my happiness
I created your world against all odds
Life in me was extinguished, it was all a game
And my dreams have all become a tear
Don't go, won't let go
Don't love, I love you
Don't go, won't let go
Don't love, I love you
Don't go, won't let go
Don't love, I love you
Don't go, won't let go
Don't love, I love you