December 5 in Tskhinval, in the concert hall "Chermen" a solo concert of Ossetian pop stars took place - Albina и Fati Tsarikayevs. The name of the musical program is "Alans for an encore!" became very relevant, because in 2017 the artists gave a concert for the first time in this city, and all this time the audience was waiting for them impatiently: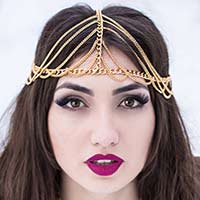 "The spectators of Tskhinval are especially warm," comments Fati. "They are very hospitable people. In general, I do not like it when we are divided into dialects, into "subnationals", so to speak. We are all Ossetians, and in our work Albina and I always pursue and try to convey the idea of ​​unity and healthy patriotism. We believe that he should be present with any person who values ​​his country, homeland and his people. Almost all our songs are about this - we express what worries us, what we have inside. "
At the concert of the Tsarikayev sisters, among the admirers of their talent were well-known high-ranking guests. Among them is the President of the Republic of South Ossetia, Anatoly Bibilov, with his family. At the end of the concert, he went on stage to the singers and, giving them flowers, expressed his emotions about the concert.
"Anatoly Ilyich said very pleasant words about our performance," says Fati, "at the end of his speech, he uttered a phrase in the Ossetian language, which in translation sounds approximately:" how good you are! ". This caused a storm of thunderous applause! We were very pleased to see him and his family in the hall, to know that he honors our work, and that he showed such respect and came to our concert. "
Now the sisters Tsarikaev are preparing a new program - it will be dedicated to their 20 summer anniversary on the stage. The concert of the artists of the residents and guests of Vladikavkaz and Nalchik will be able to attend, roughly, in April.