December 10 in Moscow, in the State Concert Hall "Russia" in the Luzhniki staged the Moscow Festival of Culture of the Peoples of the Caucasus.
The event was organized by the Russian Congress of the Peoples of the Caucasus (RKNK) with the support of the Government of Moscow in the person of the Department of National Policy and Interregional Relations of the city of Moscow.
The festival was held under the motto "Destroying stereotypes" in order to dispel inconsistent with reality, some of the ideas about the Caucasian peoples prevailing in Russia and acquaint the public with the culture of the Caucasus as it is. This vibrant cultural event brought together representatives of various nationalities, contributing, as the mayor of Moscow said, "to strengthening inter-ethnic unity and harmony in the Russian capital."
The program of the evening included excerpts from films, funny video shows and, of course, a grandiose concert that brought together on one stage renowned artists from the South of Russia, the Transcaucasus and Moscow.
Among the performers who presented their songs to the public that evening were the performers of the music publishing house "Zvuk-M" Albina и Fati Tsarikaevs, who performed with the "Badola" hit.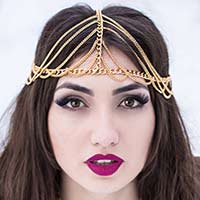 "Albina and I represented Ossetia," Fati says, "I am glad that Caucasian artists are reaching this line. We meet them more and more often on Moscow stages.
The event was organized at a high level, high-ranking officials were present, there were about 5 000 people in the hall. In order to please them, we were asked to perform the track "Badola", they said that everyone loved him very much.
Such festivals are of great importance. They show that we, as artists, can not only travel outside the Caucasus, but also realize ourselves and be interesting at the level of our whole country. If earlier it was not so in demand, now there is an excellent impetus to take part in concerts even of world level. "
Every year the number of such events is growing, because the theme of the commonwealth of regions, respect for neighboring cultures and familiarity with the peoples inhabiting our large country is one of the most important for a modern educated person and for preserving peace in the country as a whole.