Albina Tokova presented a touching, soulful composition called "My Father"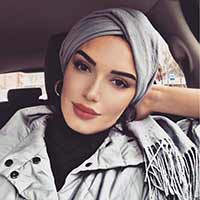 "This song is dedicated to everyone who has lost a part of their soul, lost their father," says the artist, "it applies to absolutely everyone who was left untimely without a dad, they will definitely feel the meaning of the song ...
The words were written by the author of many poems, well-known in the republic Marat Duraev, the author and director of the film "Sentenced to Oblivion". The lyrics were written specifically for this composition and, considering that Marat, like me, lost his father, everything came together, and the result was a good musical product. Anyway, I hope for the positive feedback, we tried very hard.
Those who took part in the project missed this sad topic ... Thank you all for your work! And to the author of the words, and to Arsen Batrukov for the music, arrangement. I would also like to separately thank the guys who played live instruments: keyboard part - Yura Bagmanyan, duduk part - Vadim Tlastonkulov, bass and lead guitar part Arsen Batrukov, and everyone else who took part in the creation of the single.
From myself I will say: whoever has a father, take care! It is a great luxury to have a living dad by your side. Cherish! Love! In life! Appreciate every minute spent with him! "
Lyrics of Albina Tokova's song "My Father"
I often think about you
And mentally I speak to you
You have not been on earth for a long time
But as before, I love you
You helped a lot in life
You did not expect gratitude from them
You have always acted in good conscience
And he was generous in his deeds
Dear father, you were my star
In the bright sky of this life
And all my life I live proud of you
But my heart is torn apart
Father you loved life very much
Our house was full of guests all the time
You united everyone with your heart
Loved family, relatives and all friends
Dear father, you were my star
In the bright sky of this life
And all my life I live proud of you
But my heart is torn apart
You taught me friends to appreciate
And enjoy life without looking back
To love our native land
And observe traditions, orders
In everything, you were an example to me
I will try to be the same I know
Prayer to God, I always ask
May he take you to his paradise
Dear father, you were my star
In the bright sky of this life
And all my life I live proud of you
But my heart is torn apart