Successfully advancing the EGO album "Not With Me"
According to the latest data, he has already reached the 100-th place in the genre of "Hip / hop" iTunes. France.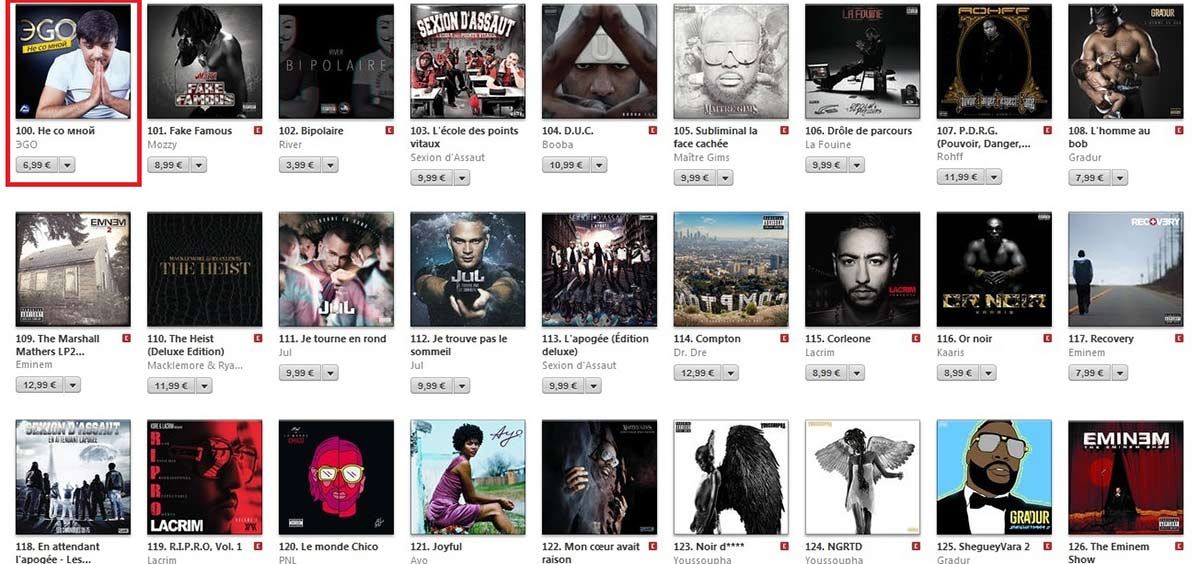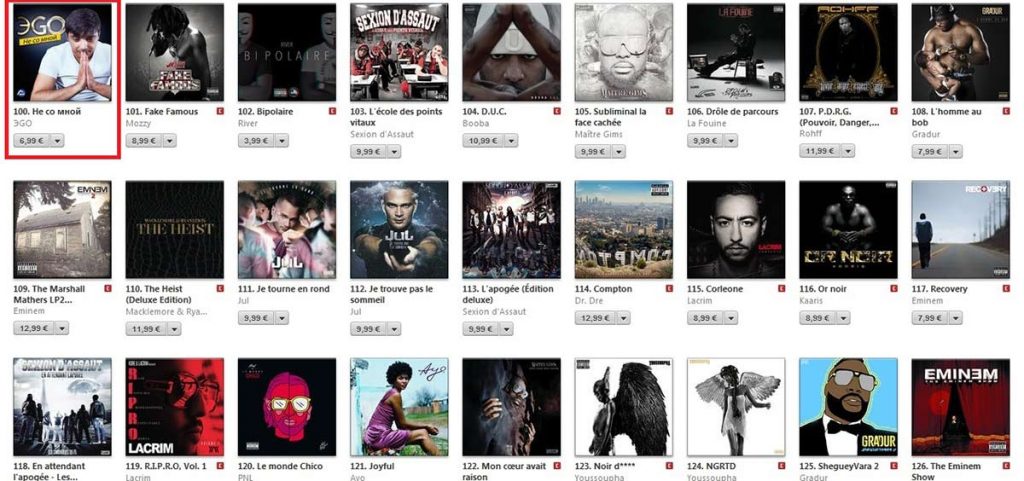 Each of the songs about the personal experiences of the artist found a response in the hearts of his fans. Actually, because the album was recorded - according to EGOThis is a successful collection of the most popular tracks of different years, each of which is saturated with its emotions.
The performer always emphasizes that he is not oriented towards fashion in music, working only on projects that have been passed through his soul. Apparently, the listeners feel this very well, and therefore highly appreciate the work of their idol.
VIDEO

Artist's official website: http://www.egomc.ru