"Nothing shines for you, run headlong ..." - a new song Amines Magomedova "05 region" is a cheerful, dance composition about the meeting of an obstinate girl and a guy from Dagestan, who decided to win her heart…
Lyrics for the track were written by Luiza Omarpashayeva, music by Vahid Ayubov.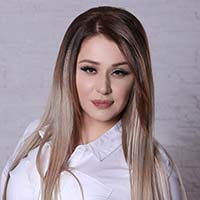 "I want to give my listeners a positive and good mood," says the performer, "do not be afraid to fall in love, open your hearts, go towards fate!
And along with the single, I present you a clip - a comic story about how life is sometimes unpredictable and a happy ending is inevitable. Watch and listen with pleasure!