A new love story from Amina Magomedova!
The singer presented the song and video "My Highlander" about a fateful meeting that changes life.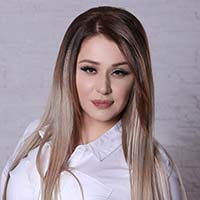 "Every girl dreams of her own hero. A strong, faithful, respectful young man who will make her life beautiful, give her love and take her away. Heroine compositions for words Mahacha Surkhaeva and the music of Eldar Gitinov succeeded. And I wish that my listeners will also find their happiness!" - He speaks Amin.
In support of the single, a video was released, according to the plot of which a chance meeting develops into something more. Incendiary lezginka, the beauty of Dagestan and the story of the birth of tender feelings await you in the video of Amina Magomedova "My Highlander".