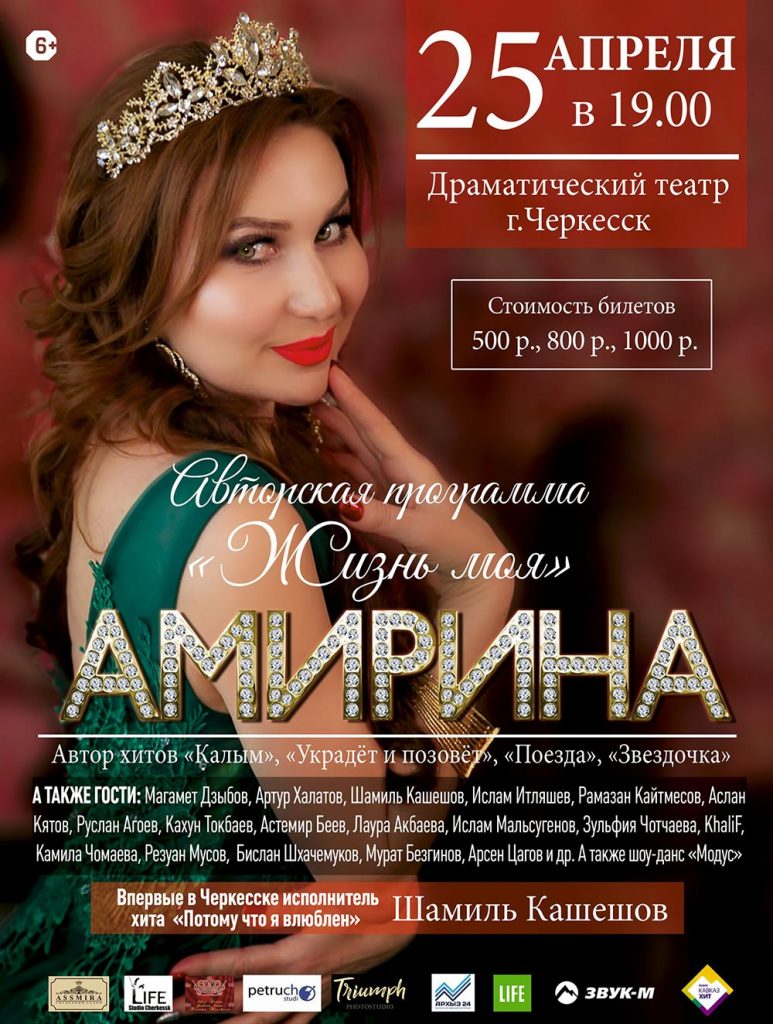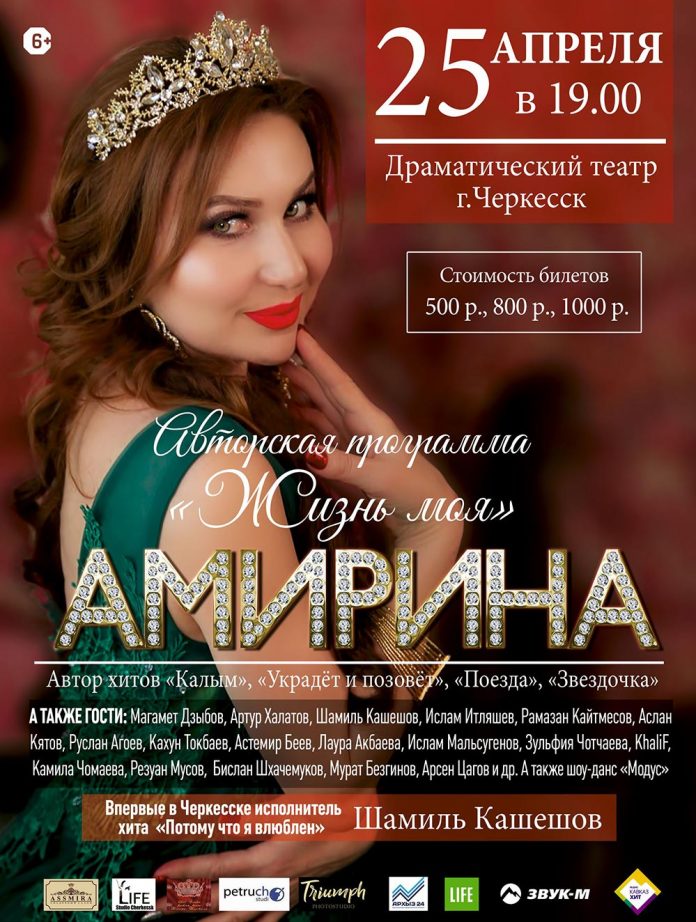 Famous singer and songwriter Amirina Now he is preparing for his second author's concert, which will be held on April 25 in the city of Cherkessk.
This event is a bright event on the Caucasian stage, as many artists from different regions will gather at it, everyone's favorite hits will sound and completely new names and songs will be presented.
A concert entitled "My Life" was organized with the full support of the music publishing house "Sound M".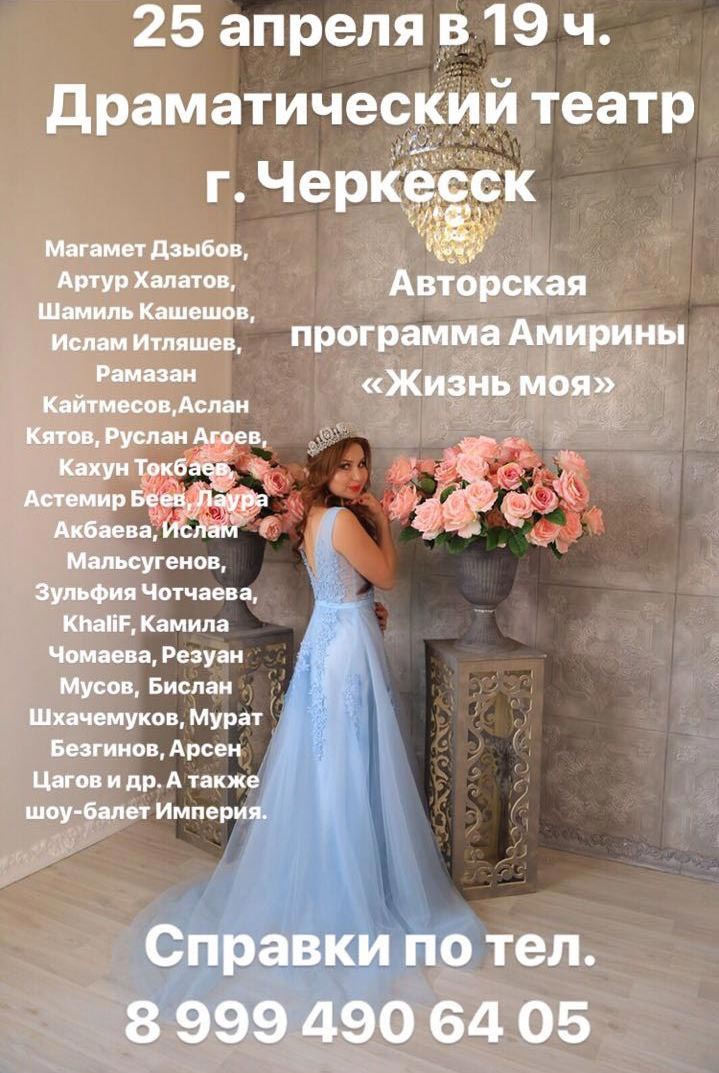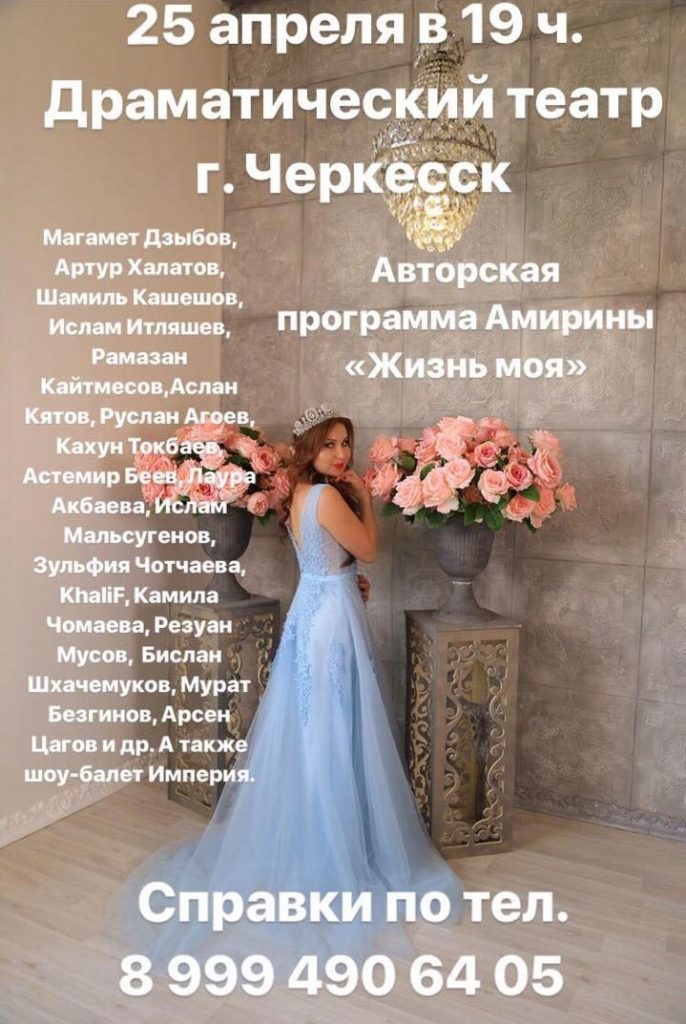 "The name itself is just a reflection of my life, although the program got it thanks to the song of the same name," says Amirina, "now we are actively preparing. It's very exciting and disturbing, but I think my team and I can handle it. "
Around 18 new songs were written by Amirina specifically for this concert. On the stage they will be performed for the first time both by the singer and other performers. The author emphasizes that each of these tracks was written personally for these artists, taking into account the individuality of each.
"In the last program, mostly similar songs sounded. This time it's different for us. The songs will be of different genres: both pop and rap, Caucasian chanson, and, of course, beloved dance, fiery, Caucasian compositions.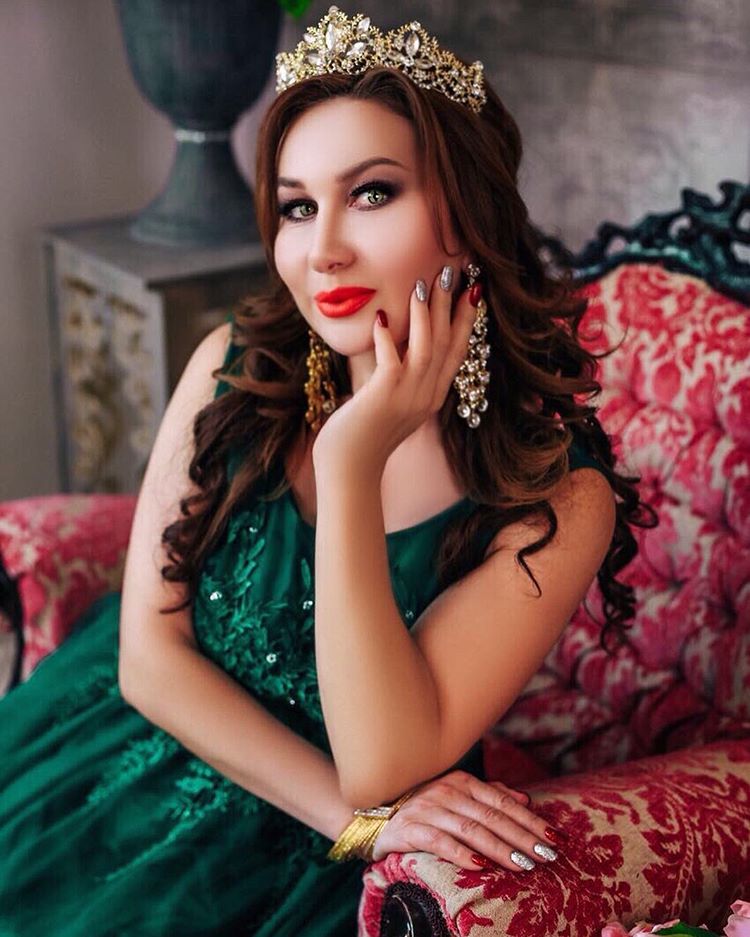 I like writing different compositions, experimenting with genres, and I'm not afraid to try something new, "the author shares.
To participate in the concert announced a lot of performers. These are already accomplished artists and those who are just taking the first steps on the stage. All of them will represent different regions of the Caucasus: Adygea, Kabardino-Balkaria, Ossetia, Dagestan, Chechnya and Karachay-Cherkessia. Their hits will be performed Magamet Dzybov, Murat Thagalegov, Aidamir Eldarov, Arthur Khalatov, Shamil Kasheshov, Islam Itlyashev and others.
"One of the surprises for the audience," says Amirina, "will be a meeting with the girls whom my parents named after me, by my pseudonym. We have prepared special gifts for the little ones ".
As you can see, the concert promises to be fun, full of surprises and novelties. Do not miss it!
The event will take place on 25 in the Drama Theater. Start at 19 hours.
Telephone for information: (887822) 26 43 663, 8 999 490 64 05.