Amirina's new author's song "If Fate" was released
The singer calls this song a good musical wish to her listeners.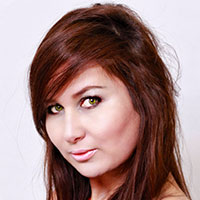 "I wanted to create a track from which I could breathe positive, lightness, which I would like to dance to. And so this song was born.
I want to wish everyone that fate will always be favorable to you, that close friends and, of course, love, which will certainly be the most beautiful! Listen to more funny songs, because they charge us with positive and you want to live and enjoy life from it, "says the artist.
The composition "If Fate" is available on all digital platforms and on our website.
In the night sky stars sometimes shine for us
And the question of life can be answered
How to protect your heart from bad weather
Where to find, all we need for happiness
How to protect your heart from bad weather
Where to find, all we need for happiness
If friends - let them be there for life
If something is given to us from above, it is not superfluous
If love - let it be the most beautiful
If fate - let it be the happiest
If love - let it be the most beautiful
If fate - let it be the happiest
Thoughts are pure and merged with nobility
Our hearts are like palms open
Let our joy never leave our homes
And each hearth warms with warmth
Let our joy never leave our homes
And each hearth warms with warmth
If friends - let them be there for life
If something is given to us from above, it is not superfluous
If love - let it be the most beautiful
If fate - let it be the happiest
If love - let it be the most beautiful
If fate - let it be the happiest
If friends - let them be there for life
If something is given to us from above, it is not superfluous
If love - let it be the most beautiful
If fate - let it be the happiest
If love - let it be the most beautiful
If fate - let it be the happiest