Zamin Amur is preparing a surprise for fans in Turkey
Author and performer Zamin Amur He is preparing a surprise for his Turkish fans - he is currently working on a new song called "Cananimsin" ("My Favorite") and will be released in Turkish.
Although the lyrical composition, from which it emanates sincerity of romantic recognition, will certainly appeal to the Russian-speaking public as well. After all, love songs are understood by the heart without exception….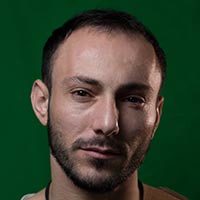 "The idea to write a track in Turkish was born a long time ago," says Zamin, "my sister helped to bring it to life, she edited my lyrics. I think that the song will be released in about two weeks, and then it will be included in my new album, which is also now at the release stage. "
For a new song, the artist plans to shoot a clip. Locations for the video have already been selected - the city of Istanbul will be the filming location.
Translation of the song "Cananimsin" (from the author)
"My lovely"
Over time, all crazy love goes away.
And you will forget, - they told me.
But it did not work and will not work.
And no one will take your place.
Waves, seas,
Cold, dark nights.
Angels in heaven
I said your name.
You are my love.
You are my queen (sultana)
I am sick of you.
You are my medicine.
I constantly think about us.
Without you I miss and fatigue is everywhere.
Stay with me, hold my hands tight.
If you let go, I will not be.