Warmly loved by the audience, popular compositions are played in the evening show Andrey Malakhov "Songs from the Heart"
The heroine of one of the issues dedicated to unique voices and destinies, for the second time became Angelica Sultanova.
She performed the song "In Your Eyes", said that she began to sing before speaking, and at the age of 16 she already participated in the program "Morning Star of Stavropol", speaking in the program of Yuri Nikolaev. The audience was also shown archival footage of this performance. And after that, the artist, together with the guests of the show, performed "The Last Poem" from the movie "You Never Dreamed of".
The guests of the "Songs from the Heart" program that evening were also: Raisa Otradnaya, Evgeny Volovenko, Tatyana Kislinskaya, Tatyana Sudets, Tatyana Bogush, Almat Nurgizarinov, Irina and Mikhail Drokov, Alena Mutruk, Polina Filonenko, Igor Ogurtsov, Raisa Ryazanova and many other prominent artists.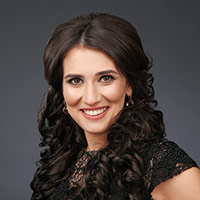 "The program turned out to be really, well, very sincere, cheerful and bright! My composition "In Your Eyes" was able to reach every heart. A very beautiful improvisation came out with Andrey Malakhov during the performance of the song: slow dance and his acting skills made this number especially striking, "comments Anzhelika.
The full episode of the "Songs from the Heart" program dated May 22, 2022 can be viewed online.