New song released Angelica Sultanova - "For you", lyrics and music to which were written by Amur Uspaev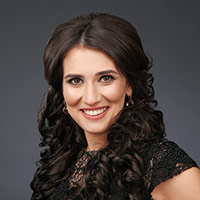 "This composition turned out to be lyrical, soulful and at the same time danceable, - says the singer, - I think its highlight is in bright romanticism and flight of the soul!
But the meaning can be understood in different ways: for some, this song is addressed to a man, and let everyone have such a loved one, for whom you can blindly follow, trusting in everything. And for some, she praises the Creator himself! After all, if you follow God, indeed, "wings grow" and all adversity can be overcome.
In any case, I hope that this composition will not leave anyone indifferent and will warm your hearts on cold days! "