Ariana Grande Introduces Video "Breathin"
7 November 2018 of the year on the official channel Ariana Grande released a new music video for the song "Breathin" (Breath) from her August album "Sweetener". The video, as is usual with Ariana, is filled with silver vocals, fabulous blizzard smoke of different shades and a balanced color that takes the viewer into the special universe of the ever-young Grande with vintage outfits and mysterious smiles.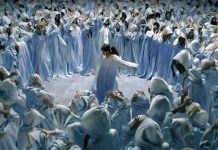 American actress and singer Ariana Grande (Ariana Grande) caused a shock and heated debate in the network, releasing a video for her new song "God is a woman". Video published ...
Ten million people who watched the video over the two days were divided into two opposite camps. The first was plunged in a frantic delight over the new video, calling it the best of all that they have seen so far. The user "ɢᴏʜ ᴋᴀʜ ʜᴏᴇ" in particular writes: "... this, of course, exceeded all my expectations! I screamed so loudly in shock and with happiness when I saw this ... it was actually a real music video ... "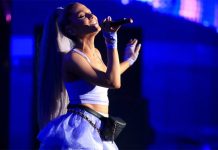 The premiere of Ariana Grande's "Sweetener" album took place. Not so long ago, we introduced our readers to the exciting clip of Ariana entitled "God is a woman." Today, 17 August 2018 of the year ...
The second camp attacked the singer with attacks for her stereotypedness and predictability. A user with the nickname "K Schneider" is not shy in expressions: "this is just another video with glamorous pictures and sexy poses. This sucks ... "Also, some viewers noted" habitual sexy, magnificent looks at the camera ", as well as" bored fluffy clouds ".
What's next is difficult to imagine, because the subscribers on the Grande channel have more than 27 million people, and not all of them managed to watch the new video. Well, we offer to form an opinion on the new work of this expressive and certainly talented singer. After all, the words in the song are good.
I feel the blood pulsing, I swear, the skies will collapse,
I know that all this gossip is invented,
Time passes, and I can't control my thoughts,
I do not know what else to do, but every time you advise me ...
Just breathe, breathe, breathe, breathe ...