Meet new from Arisa
A new author's composition by Aris - "You are mine" - was released.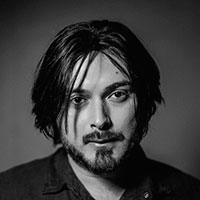 "I have a lot of experimental tracks made in different musical directions. I wrote this song in 2019. Recently it caught my eye, and I decided to share it with the public, because the tastes of my audience are quite wide, and I want each listener to find something of their own in my repertoire.
The list of unreleased material I have already exceeded 300 compositions. So soon I will select the most interesting ones and will share them with you.
Meet the single "You are mine" today, and in the future do not miss other novelties," says Aris @arisappaevofficial.
Lyrics of Aris song "You are mine"
I only understand - you are my dawn
I thought I lost you, but no
Alone again, don't go to the bottom
I love, love you
I will become the wind and I will hug you
Well, and in the warm summer I will water you
You are my flower, you are a girl from paradise
You are my dear, my dear
Take flight again
Only you are alone forever my secret
We must never lose love
You're mine, you're mine
Take flight again
Only you are alone forever my secret
We must never lose love
You're mine, you're mine
Cold shot into the void
How is your last call
I didn't have time to say I love
But soon we'll be together
I will find you in a thousand worlds
You are mine, you are my tender
I will become the wind and I will hug you
Well, and in the warm summer I will water you
You are my flower, you are a girl from paradise
You are my dear, my dear
Take flight again
Only you are alone forever my secret
We must never lose love
You're mine, you're mine
Take flight again
Only you are alone forever my secret
We must never lose love
You're mine, you're mine