A new author's composition has been released Arisa - "History"
This project is another revelation of the artist, which he shares with the public through his work. When asked what formed the basis of the song's plot, the artist replied as follows: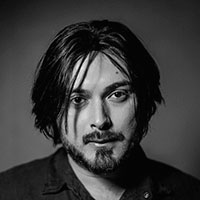 "Our life consists of many love stories that are painfully similar to each other: people meet, communicate, at first everything is romantic, but then feelings become a habit, the romance ends with a breakup, and then - is repeated in a relationship with another person. And so in a circle! You have to constantly look for happiness, although you just need to take care of it.
With this song I wanted to remind the listeners that in the pursuit of novelty we often lose something really important. To avoid this, you need to be together, work on relationships, trust, trust each other. Without this, nothing will work. In the composition, this thought is contained in the words: "... hold my hand and do not let go ...". There is something to think about! "
Lyrics of Aris song "History"
I remember the sparkle of your loving eyes
I will not forget the taste of my beloved lips
And again the whisper of sleepy sheets
Your hand lies in my hand
This love will pass
We're sad so heavens cry
Someone we will meet again
The story is new
Do not be sad I'm with you
Just believe in my words
Hold my hand
Just don't let go
Hold my hand
Just don't let go
You hide your loneliness
The past is like an old movie
And again the whisper of sleepy sheets
Your hand lies in my hand
This love will pass
We're sad so heavens cry
Someone we will meet again
The story is new
Do not be sad I'm with you
Just believe in my words
Hold my hand
Just don't let go
Hold my hand
Just don't let go
Do not be sad I'm with you
Just believe in my words
Hold my hand
Just don't let go
Hold my hand
Just don't let go