An unusual musical novelty has appeared today in digital showcases - rap singer Ars Kaverin together with the company Sound-M present the track "FK Rostov", dedicated to the football club "Rostov", whose fan Ars has been for five years now.
"The idea of ​​music and text belongs to me. There is a feeling that this composition may become a "folk" or even an unofficial anthem of my favorite club, which I try to support in every possible way. In 2016, when FC Rostov played in the Champions League, I organized a photo flash mob for fans, which was attended by even former club footballers and TV media people. As the soundtrack to the flash mob, the first version of the song was written, created jointly with Ilya Ferre, who had a hand in many hits: from "I-rap" St1m'a to "Mom Lub" of the group "Silver". But the final version, which everyone will hear today, we arranged with Andrei Genchev, with whom I have been working for many years. The demo version of the song has already managed to win its listener, so I think that everything worked out, "says the author and performer.
According to Ars Kaverin, this track is intended to convey that the spirit of victory and struggle to the very end has always been inherent in the players of the Rostov club:
"The club's legendary performance in the Champions League is far from the limit," says the artist, "there will be more!" Plus, I wanted to pay tribute to the legends of the club, such as Osinov, Pletikosa, Maslov, Kirichenko. "
Listen and download Arsa Kaverin's song "FK Rostov"
You can listen and download the song "FC Rostov" on all major music services, including: iTunes, Google play, Apple music, Beeline Music, Yandex.Music, as well as in the BOOM application (for users of social networks Vkontakte and Odnoklassniki) .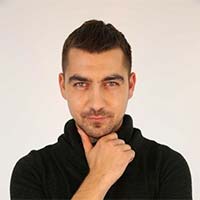 Ars Kaverin is a representative of the Rostov hip-hop school. Member of the International Hip-Hop Festival "Coffee Grinder", multiple winner of the annual street culture festival "SNICKERS URBANiJA", participant of numerous broadcasts on MuzTV in the program "Pro-review". Collaboration with labels such as "Gazgolder", "TsAO" and "Zvuk-M".