An excellent occasion on a holiday - Defender of the Fatherland Day - to go to a concert of your favorite performers. Moreover, many events are scheduled for February 23 in different cities.
In Moscow, in the restaurant "Ogni Baku" a presentation of the new musical program of the performers will be held: Tural Everest and Aslan Huseynov. The artists promise a bright show, incendiary songs and guarantee a warm festive atmosphere. Start in 21.00. For more information, please call: + 7 (495) 389-61-36.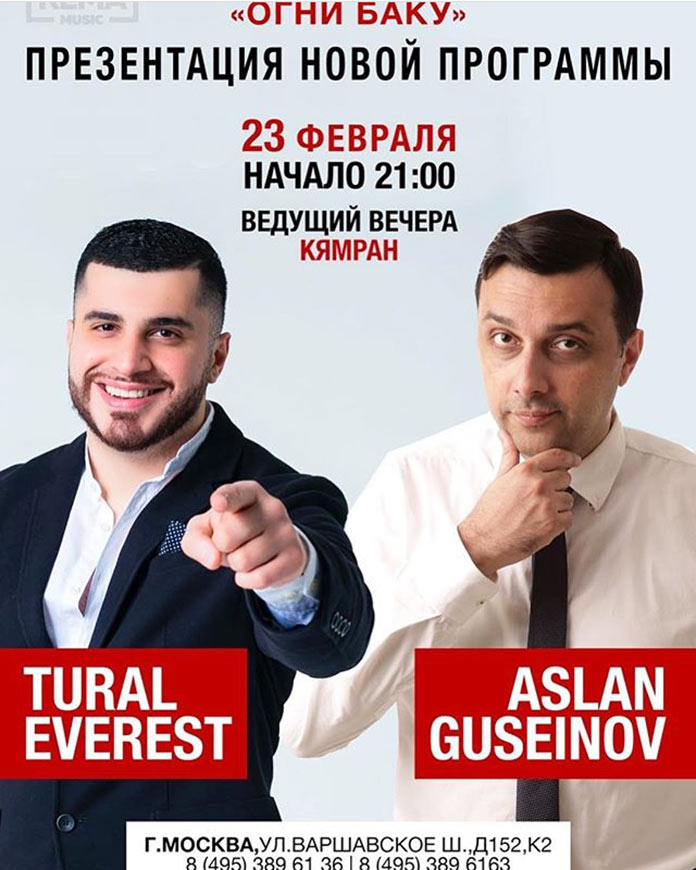 Another concert will be held in Moscow on the same day - a performance will be held in the Emperor Hall restaurant Arthur Sargsyan, Virab Virabyana and artie. Guests are invited not only to their favorite songs, but also to draw prizes from the sponsors of the event. Start in 19.00, book a table by phone: + 7 (967) 022-70-07.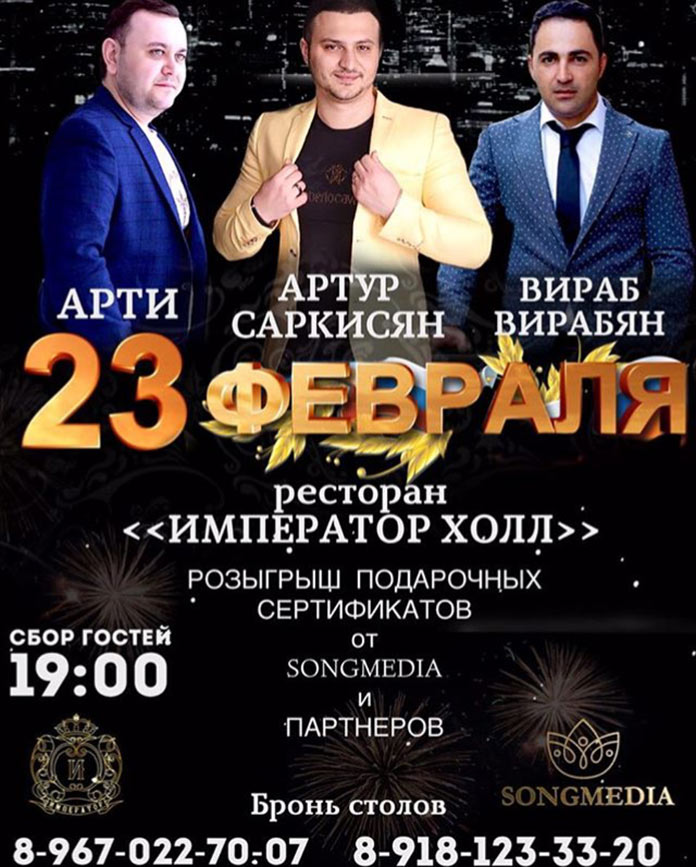 In Makhachkala, in the Concert Hall "Camelot" on February 23, guests will perform Anora With the new musical program "Oriental Tale", as well as other pop stars: Khasbulat Rakhmanov, Zainab Makhaeva, Magomed Alikperov, Kurban Gusaykhanov, Hajilav Hajilayev, Khava Gazakhova and Rinat Karimov. Start in 19.00, helpline: + 7 (960) 416-64-44.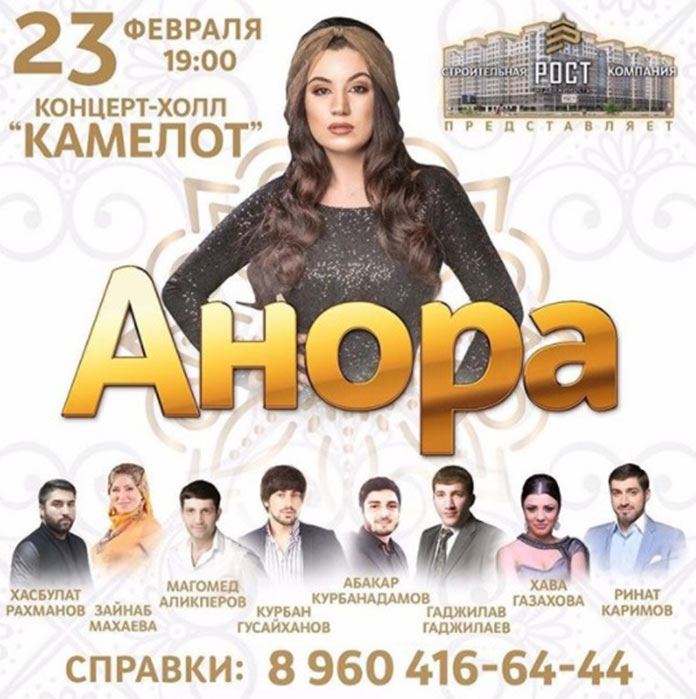 Of course, this is not a complete list of performances of music publishing artists. We will keep you informed about the schedule of concerts for February, and you do not forget to follow the updates!