Hip-hop song introduced today by Artur Sargsyan @ artur001_777. "Hello, where I was" - a track about love, to the music of Movses Margaryan and the words of Artur himself.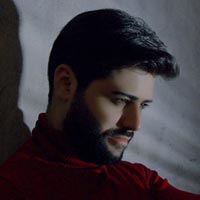 "A year ago, on the day of my birth, my friend played a tune that sank into my soul. On the same night, after the celebration, when I returned home, I could not sleep at all - this music was playing in my head. And then the words for the future song appeared by themselves, and by morning there was already a full-fledged composition ready.
The main idea in it is that the opinion that money in this world is everything is wrong! Never be fooled by this, because it is with this money that you will eventually be tested. Better not to miss true, true love, do not lose sincere friendship! "Says Artur.
Along with the presentation of the single, the performer presented to the public an exciting video for the song in its plot. This is Artura's debut video, which emphasizes that, despite the fact that he is not a professional singer, has no music education, but is engaged in business and political activities, he put his soul into this project, considering the music hobby an excellent expression of his creative abilities.
The clip "Hello, where I was" contains cards, money, and a shot, but the main thing in it is the love story, which received an unexpected outcome. Filmed a video in Moscow, directed by Arut Tevosyan @haruttevosyan, and the main role was played by actress and model Katerina Fetisova @katerina_fetisova.
"These shots were remembered by me for their brilliance and strongest charge of energy," says Artur, "the fact that they were conducted around the clock was also a memorable factor. Everyone will understand the story shown in the clip in their own way. But the main thing that everyone should learn is that you cannot let this world make your hearts callous! "
The song and the clip "Hello where I was" are available on our website.