Anniversary concert Artur Khalatovato be held on November 11, promises to be an unforgettable show for everyone who comes on this day to congratulate their idol on 30's birthday.
One of the many gifts that the artist himself conceived for his guests will be new songs. Now the Robes spends a lot of time in the studio, preparing them for the premiere.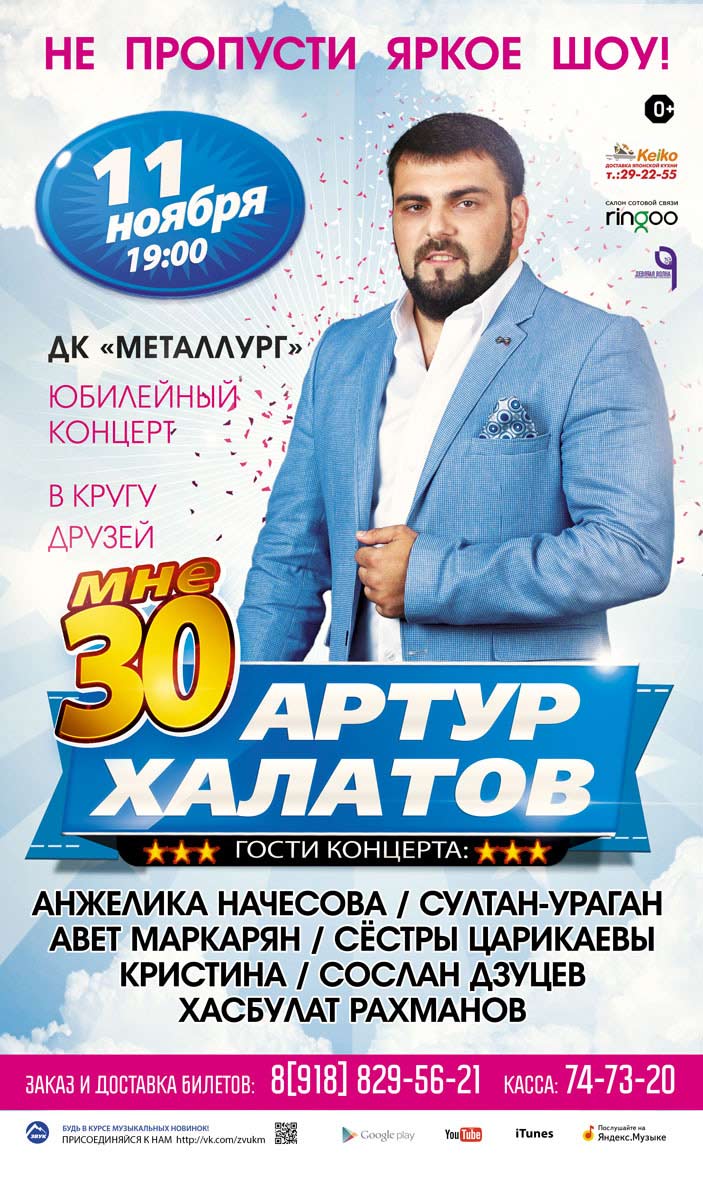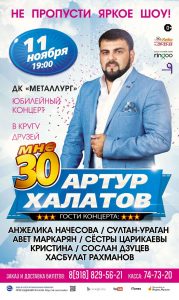 The singer still does not disclose all the secrets, but he hopes that the audience will surely like the new tracks, since they don't have to take sincerity and sincerity, and honesty is one of his main treasures.
Arthur Khalatov's concert will be held on November 11 in the Metallurg recreation center (Vladikavkaz)