Arthur Khalatov introduced a new track - "My Caucasus"
"Mountain dwellers are united by honor. You can't find us closer to each other ... "- sings in his new song Arthur Khalatov @artur_halatov. The composition about the beauty, hospitality and friendship of peoples - "My Caucasus" was released today.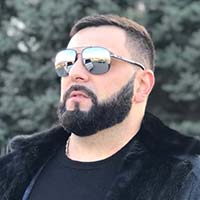 "With the author of words and music, Artur Besaev, we tried to convey our love for our native land, to tell in a song about the beautiful corners of the Caucasus and the unity of the highlanders - our most important value - good neighborly relations.
I love my homeland and am proud of it! I hope that my listeners living in different regions of the Caucasus will feel the emotions that I tried to convey, "says the artist.
Along with the composition, a video came out that clearly showed the beauty of the Caucasus, which is sung in the song.