Hip-hop style single presented by Asker Kushu today
The song "Queen of the Ball", written by the singer in collaboration with Timur Kitov, is about a girl with a burning gaze, the queen of the dance floor.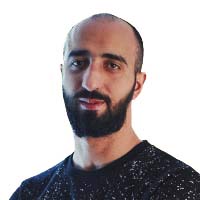 "Together with the listeners, we are transported into the atmosphere of nightclubs and parties, where our heroes and our own rules," says Asker Kushu @05.03.92- I'm sure many people miss these times in today's self-isolation regime. Therefore, I am sure the audience will like this song ".
You can already listen to the single on all digital platforms and on our website.
Lyrics of Asker Kushu "The Queen of the Ball"
I remember how you became the queen of the ball
I know this
You were few
On the dance floor
wildly lit
With her eyes cast a spell on me
I remember how you became the queen of the ball
I know this
You were few
On the dance floor
wildly lit
With her eyes cast a spell on me
I don't know a girl
I know you are definitely new here
I will meet you soon
I see everything you're ready
Stop, wait, no good
To such a tigress
Was alone, no good
To such a tigress
Was alone, no good
I remember how you became the queen of the ball
I know this
You were few
On the dance floor
wildly lit
With her eyes cast a spell on me
I remember how you became the queen of the ball
I know this
You were few
On the dance floor
wildly lit
With her eyes cast a spell on me
Here we are alone in your room
The light is off and we are in the dark
Your name is not known to me
Just like mine to you
What ball are you the queen
Where is your right, where is your left
Queen and Queen
Where is your right, where is your left
Queen and Queen
I remember how you became the queen of the ball
I know this
You were few
On the dance floor
wildly lit
With her eyes cast a spell on me
I remember how you became the queen of the ball
I know this
You were few
On the dance floor
wildly lit
With her eyes cast a spell on me
I remember how you became the queen of the ball
I know this
You were few
On the dance floor
wildly lit
With her eyes cast a spell on me
I remember how you became the queen of the ball
I know this
You were few
On the dance floor
wildly lit
With her eyes cast a spell on me
I remember how you became the queen of the ball
I know this
You were few
On the dance floor
wildly lit
With her eyes cast a spell on me
I remember how you became the queen of the ball
I know this
You were few
On the dance floor
wildly lit
With her eyes cast a spell on me