The famous Caucasian performer Aslan Kyatov presented his subscribers on VKontakte with a new single - "Behind the Fog"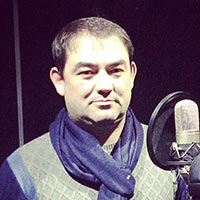 "Due to the death of my mother, I did not sing or release tracks for a long time. During this time, many new songs have gathered, which the time has come to share, - says the performer, - today I present a composition to the words of Aslan Borsov and music by Rasul Adzhiev - "Behind the Fog". I hope that the audience will appreciate the new product! "
You can also listen to the full song at Aslan Kyatov's page on the VK social network.