The Fans musical theatrical show "Freedom" waited for the release of the album Aslana Tlebzuwhere the compositions that were heard in the concert program are collected!
You can listen and download the album now at all the largest music services, including: iTunes, Google play, Apple music, Beeline Music, Yandex.Music, as well as in the BOOM application (for users of social networks Vkontakte and Odnoklassniki).
Listen and download album Freedom
According to Aslan Tlebzu, work on the album lasted about two years, since during the preparation of the theatrical performance he had to deal with both projects simultaneously. The main difference between the compositions compiled in Freedom is the departure from the musical processing of folk songs. The new album is ninety percent - author.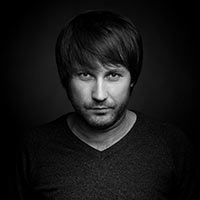 "This is a fresh direction - here is presented far from the classical folk music, under which we are used to dance national dances. Here it was originally intended to prescribe melodies of a more theatrical nature. Those who have already heard the program at concerts, in complete delight from it. So I really hope that the new listeners will also appreciate the album.
My favorite song was and remains "Cherkesshenka Vzglyadka", which is presented here in the original version and remix, "comments Aslan.
In total, the album includes 14 tracks, among which is the song written by Said Neguch - "Eagle".
"For the Freedom project, I needed a track that reflected freedom in a certain way. Then I specifically turned to Saida and asked me to write a song about the eagle. It turned out to be very successful, and for the performance I invited Anna Bershanskaya, who also coped with her role perfectly, "says Aslan.
According to him, it is the listeners and their love that inspire him to new projects. To surprise the viewer and give him emotions is the main task for the artist. But Tlebzu projects carry great cultural significance. And those who were at the presentation of "Freedom" were already convinced of this. Well, and for those who have not yet seen the show, we advise you to get acquainted with the new album of the musician as soon as possible.