Astemir Apanasov shot a video clip for his version of "Bella Chao"
The song "Bella Ciao" is a hit all over Europe. The Italian folk song received a new wave of popularity thanks to the series "La casa de papel". She accompanied all the most important scenes in the show.
The Paper House has millions of fans all over the world, and the image of the characters wearing burgundy overalls and Salvador Dali masks has been used in many projects.
Today one of them presented Astemir Apanasov - the artist recorded his version of Bella Chao, making a mix of verses in different languages: Italian, Russian, Chechen and Kabardian, and also shot a video for this composition.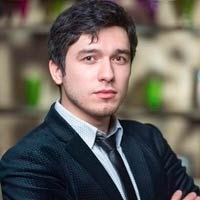 "I was inspired by this aesthetics of costumes and music, and I thought, why not throw these heroes into our mountains and sing the song" Bella Chao "in our Caucasian rhythm? - says Astemir, - the video was directed by Magomed Kumykov, filmed by Murat Dzuev and Arsen Dyshekov. Of course, their camera work and ideological component made a huge contribution to this video. "
In contrast to the plot of the series about the robbery of the Mint, national musical instruments became the main prey of the kidnappers. Together with them, the heroes climb the mountains and dance lezginka to the incendiary music of KAVKAZ MIX "Bella Ciao".
Under the masks of Salvador Dali - the ensemble "Nasyp" and Nyurmukhammat Elekuev. To shoot the video, the film crew and the project participants climbed Elbrus, to an altitude of 4500 meters.
"It was an incredible challenge for all of us, - says Astemir, - it turns out that without acclimatization it is impossible to be at such a height, and even more so - to dance and sing! We thought that we were just having fun, but oxygen starvation, "cotton" thoughts, frozen limbs made themselves felt. It was difficult to hide it. But I hope this is not visible in the frame. All the guys gave their 100%, as on the last day of their lives! This is, of course, a sign of great professionalism. "